Investments in Serbia: Who invests into Serbian economy and how much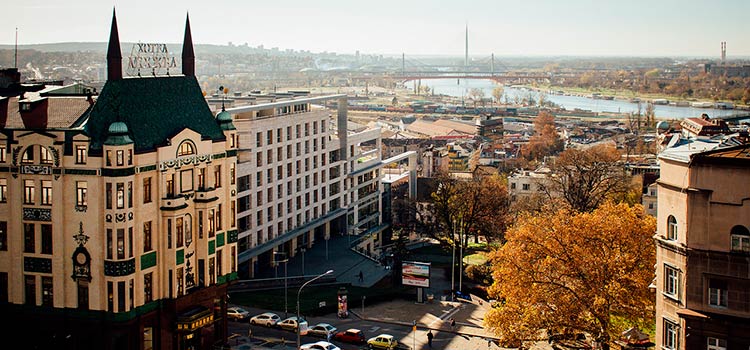 According to the report made by fDi Intelligence, a specialist division of the Financial Times, Serbia attracted 1.9 billion euros in foreign direct investments in the first half of 2019. This is 31.1% more than over the same period a year before.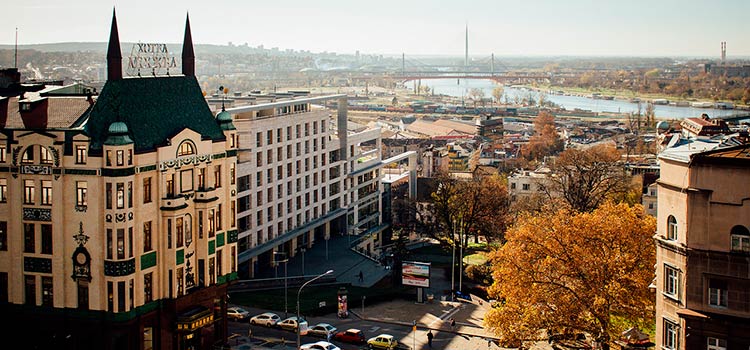 The same publication reports that Serbia effectiveness index was 11.92, which means that the amount of investments to the country was nearly twelve times more than had been expected. No other country in the world can boast the same results.
In 2018, Serbia absorbed half of the total investments into the Balkan region, which amounted to 3.5 billion euros. We will be curious to learn the figures for the current year but the following claim can be made without any reservations: Serbia is a very attractive country for foreign investors.
Who invests into Serbia?
Only recently, in 2014, Serbia was on the verge of bankruptcy. However, the well thought out economic and public management reforms conducted in an alliance with IMF have allowed the country to overcome the crisis. Currently, the national debt has been lowered by almost 20% and now Serbia has a budget surplus instead of a deficit.
The country has received a powerful economic impulse and attained financial stability and economic growth thanks to the increased foreign investments, among other things. What is important is that the Government of the Serbian Republic is not ready to rest yet as it continues the structural reform policies. It stimulates the growth of production and export, supports small- and medium-size business, and keeps attracting more foreign investors to the country.
Now it is clear that these measures prove effective. Furthermore, it would be wrong to claim that only some sectors of Serbian economy are developing while others are lagging behind. The international business interests turn out quite broad and diverse.
So, what national states bring the largest amounts of capital to Serbia?
The American business is especially interested in promoting security matters and the IT sector. The latter may soon become Serbia number one export earner thus replacing agriculture – the traditional leading export industry.
Large Russian business investments are targeted at the energy sector. There is very active work within the 'Turkish Stream' international project going on in Serbia.
Chinese investors are interested in infrastructure development in the country. They consider Serbia a key point in the 'One Belt, One Road' project also called 'The New Silk Road'. This interest is well justified without doubt as Serbia has always been a linking point between Europe and Eastern states. In April this year, China put 1 billion US dollars into railroad network development, in particular, into the reconstruction of the strategic Belgrade – Budapest railroad line. This is only one of many fund allocations that China in performing in Serbia. The Chinese presence in the country is becoming more and more noticeable.
Chinese investment projects in Serbia deserve a more detailed description. Both the Chinese Government and the private business invest into Serbia heavily.
For instance, a large car tyre manufacturer Linglong has built a plant in the city of Zrenyanin that is worth 990 million euros.
Zijin Mining Company has won the tender for the exploitation of a large copper deposit in Serbia.
HBIS Group has bought out and re-equipped a large metallurgic factory in Smederevo.
The construction of a huge industrial park is also planned in Belgrade. This project will involve more than a thousand Chinese companies. The Central Bank of China has promised support to all Chinese entrepreneurs who want to take part in this ambitious project.
Innovations and emerging technologies do not escape the attention of the Chinese investors either. Only recently, an Alipay platform for mobile payments was put into operation in Serbia. A Development Center is soon to be opened. The lowest in Europe tax on intellectual property – only 3% – can become a strong motivating factor for the interested entrepreneur.
We could continue piling up examples of the same kind.
Indeed, the EU is worried about the active expansion of the Celestial Empire into Serbia and for a good reason. At the same time, the Serbian Finance Minister has pointed out that having a strong economy in Serbia is in the best interests of the European Union. We would like to remind you that Serbia is planning to join the EU in 2025.
Of course, not only China is investing into the Serbian economy. Germany, for example, has traditionally been an important trade partner of Serbia. German investors are also interested in restoration and modernization of the public infrastructure in the Republic. The German Government in cooperation with KfW Development Bank has put over 270 million euros in this sphere. Recently, the plan to allocate another 60 million has been announced.
German car manufacturers also bring a large portion of the overall international investments to Serbia. The car parts and auto equipment production is ceaselessly growing in the country and many experts note the high potential that his industry demonstrates. In addition to the production units, car repair facilities are also growing in number in Serbia.
Two large deals have been made over the last few weeks. MTU Aero Engines AG has confirmed its intention to build an aviation engine service and repair facility. Boysen Group has purchased a land lot in Subbotitza where it intends to build a large plant.
As far as the automobile industry is concerned, Korean companies have also expressed interest in its development in Serbia. In particular, Kyungshin has announced that it is planning to invest 24 million euros into the construction of a factory in Smederevska Palanka that will produce electronic components for cars.
The French Vinci Company is investing 732 million euros into air transportation. We must note that the transportation industry in Serbia is witnessing some unbelievable interest on the part of investors. A new ten-billion-euro investment cycle has been launched this year that includes development projects for automobile, railroad, marine, and airplane transportation in Serbia.
Ecological projects are also popular with foreign investors in the country. The Spanish Navitacum Company, for example, has declared that it is not seeking government subsidies but instead will involve private investors into renewable energy projects. A few large companies from Spain and other European states have already confirmed their interest in building solar panel parks in Serbia. There is a good reason for it: Serbia has more sunny days per year than most other countries in Europe.
There are much more examples of the interest in Serbia on the part of international investors. By the way, a new informational platform is being developed that will contain data about possible investment options and locations in Serbia. It will include information about the largest municipalities in the country and will put a special emphasis on the possibilities that exist in the Serbian Free Economic Zones. The platform is meant to bring together the potential investors and the local authorities in Serbia.
Investments into Serbia: why keep aloof?
It might be interesting to watch other people making money (we doubt it though) but it is certainly much more exiting to be part of the process.
It is still quite inexpensive to start a business in Serbia but vacant spaces are being actively occupied. Without doubt, there are vast opportunities to launch new business operations in the country or expand the current ones. However, time is running fast and too much procrastination can make you miss the chance.
You have to keep in mind the fact that Serbia is likely to become an EU member state in 2025. This sort of membership is going to change Serbia's status greatly, which will entail an increase in the cost of living in the country and, consequently, the cost of establishing and running a business company there. It is wiser to board the ship that is entering the European haven because boarding it when it comes ashore is going to be considerably more problematic.
It is the right time to set up a company or a branch in Serbia and open a corporate bank account in the country. You can read more about this opportunity by following this link.
We would also like to draw your attention to the wide perspectives found in the Serbian Free Economic Zones.
Here are the main reasons to open a company (or a branch) in Serbia right now:
The country is developing rapidly and stably. A great number of international investors are bringing capital to Serbia from abroad. Both large- and small-scale investment projects are carried out there.
After signing the agreement on automatic exchange of information, Serbia has become a perfectly 'white', that is, a perfectly clean jurisdiction. It has no reputation issues any longer, which is an even weightier factor than the low taxes.
The costs of running a business company in Serbia are among the lowest in Europe. This concerns the taxes, the utilities, the rent, the social security, and the labor cost.
A company registered in Serbia will have access to duty-free trade with a large number of countries whose populations exceed 1 billion people in total. Serbia has also made agreements on double taxation avoidance with a few dozen national states.
Serbia officially holds the status of an EU candidate state.
When you have economic and/ or personal interests in Serbia, that is, when you own a business company or a piece of property there, you are entitled to apply for a permanent residence permit. Holding this permit will also make you qualified for tax residency in Serbia, which will allow diversifying financial risks and optimizing your tax burden. After a few years of legal residence in Serbia, you can become a full citizen of the country, which will mean becoming an EU citizen in the near future. Needless to say, this would be a precious asset to have.
If you would like to learn more about the opportunities that Serbia has in store for you, please contact us via e-mail info@offshore-pro.info right now. Our specialists will gladly answer your queries.
It is high time to take action.