Legal and tax residence in Serbia for investment into real estate – from 5000 EUR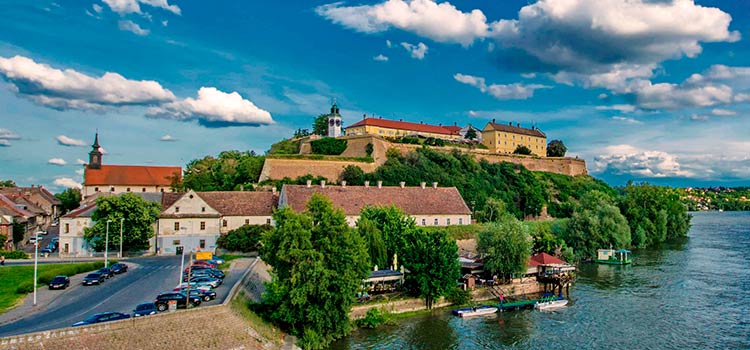 When becoming a legal and tax resident of Serbia, you will gain much easier access to the local banks and acquire new outstanding benefits and wide business as well as personal perspectives. Serbian citizens will soon turn into EU citizens when the country joins the Union, and so can you. Need we say what advantages this will bring?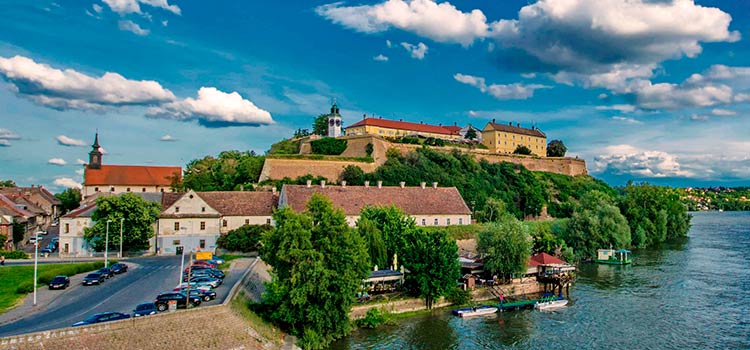 Here we will tell you how to become a Serbian resident via investing into real estate in this country.
Serbian real estate: why is it an attractive investment option?
A successful modern business should actually have no boundaries. A vitally important part of global mechanisms, it moves, like the wind, from high-pressure areas to more comfortable locations. Thoughtful tax planning is becoming more and more important today as it can secure your assets and protect you from undesirable risks. The business owner's citizenship is without doubt one more powerful instrument of business strategy development.
Serbia offers an attractive Government immigration program that allows acquiring residency in the country via purchase of property there. As you know, investment into real property is considered the most secure investment one can make. History will easily confirm the correctness of this opinion.
Here is why it will be lucrative to purchase real estate in Serbia at the current moment:
Investment into real estate will allow you to acquire legal residency in Serbia with the possibility to become a full citizen of the country after some time;
This will definitely strengthen your business positions in Serbia and facilitate cooperation with the local banks;
Serbian legal residency will let you perform tax planning in a more effective way as you can acquire tax residency in the country as well;
You will diversify risks by establishing residency in Serbia. If things go wrong in your home country, you will have a safe haven to turn to;
Being a Serbian citizen will soon mean being a citizen of the European Union, which will further improve your business perspectives in Europe and in the whole world;
A point of great importance: the real estate prices are currently very low in Serbia. However, when the country becomes an EU member state they are going to go through the roof. This is exactly what happened with the real estate prices in Romania, Bulgaria, Latvia, and Estonia. This is a good reason to purchase a piece of property in Serbia right now, before the prices start rocketing.
What is especially attractive about investing into Serbian real estate is that there are no set minimal investment requirements in the country's legislation. This means that you will not have to pay through the nose when buying property in Serbia in order to become its legal resident. The price of the property will depend on its quality and its location and the choice is going to be yours.
Serbian real estate market: what to choose?
According to the latest estimations, the lowest price of an apartment in Serbia is 10,000 euros. But then again, you can choose the piece of property that satisfies your needs. It can be a small parcel of land with a nice little house on it, a luxurious apartment in the city center, or a deluxe villa in a picturesque neighborhood.
A detached house in Belgrade in a good location and in a good condition will cost from 25,000 euros. If you are looking for a fancier place, there are houses worth two or three hundred thousand euros or even more. A huge extravagant mansion may cost up to three million euros. All in all, the Serbian capital offers a wide choice of residential accommodations and commercial property.
However, you should not forget that there other cities in Serbia apart from Belgrade. We would like to emphasize the existence of Free Economic Zones in the country that are especially welcoming to businesses. You can read more about establishing a company in a Serbian Free Economic Zone if you follow this link.
There are also some wonderful (and expensive) real estate pieces in the city of Novi Sad (New Garden, in Serbian). It is a popular cultural center with advanced infrastructure. Many foreign nationals come to Novi Sad for rest and entertainment. The property prices there are quite comparable to those in Belgrade.
The mountain areas of the Serbian Republic, on the contrary, offer tranquil and comfortable environment for a laid-back lifestyle. You will find beautiful landscapes there and great opportunities for various outdoor activities. It will be interesting to note that property prices in these areas can be very diverse. In some places, they are quite low while in others they can be higher than in the capital city of Serbia.
When choosing the property to buy in Serbia, it is important to take the available infrastructure into consideration in addition to the property price and location. Even an expensive house may lack natural gas supply, for example. In other cases, food stores or entertainment facilities may not be located in close vicinity. This is the reason why assistance on the part of a local resident will be invaluable when purchasing real estate in Serbia.
Purchase of Serbian real estate is not only a business investment
Ownership of real estate in Serbia is a chance to acquire legal residence permit in the country and its citizenship in a while simultaneously optimizing your tax burden. It is a good option to fall back on should the need arise. But Serbia is also a very comfortable place for living. You can put up at a busy and noisy place in a large city or at a peaceful and quiet area somewhere in the mountains with green forests and clear lakes.
Unlike many other European countries, Serbia boasts good ecological conditions and a warm climate. There is very little snow and the average winter temperature is about +10⁰ Centigrade (50⁰ Fahrenheit) in the country.
Serbia is a landlocked country and some think that no access to the sea is a disadvantage. But this depends on the perspective that you take. Proximity to the sea means strong winds, frequent rainfalls, and a shorter summer season due to the moist air. Living by the seaside may sound beautiful but the residents of Montenegro or Croatia, for example, might well disagree with that.
Meanwhile, when living in Serbia, you can go to the seaside easily – to the neighboring Montenegro, for instance. It is only about a 300-kilometer (185-mile) drive and then you can return to a more comfortable climate. A Serbian residence permit allows traveling freely to the neighboring states.
Acquiring legal and tax residency in Serbia: the necessary conditions
A foreign citizen will be granted a residence permit in Serbia on the following conditions:
He or she shall have personal or economic interests in Serbia;
He or she shall reside in Serbia not less than 183 days during the year (your stay can be discontinued as the numbers of the days you spend in Serbia on each visit are added up).
Purchase of some real estate in Serbia (such as a house or an apartment) will count as establishment of personal and economic interest in the country.
If you meet the conditions listed above, you will also qualify for obtaining Serbian tax residency. You have to apply to the tax authorities for a tax resident certificate.
Our experience shows that acquiring a permanent residence permit in Serbia takes between one and two months. A personal visit to the country will also be required and you will have to stay in Serbia for up to 14 days.
First, you will receive a temporary residence permit that is valid for six months. Afterwards, you can extend it for one year and then obtain a permanent residence permit.
The procedure of purchasing property in Serbia and acquiring legal and tax residency there is not overly complicated, as a matter of fact. However, document collection and preparation require good care and attention. Apart from that, you must use immigration professionals' advice if you do not to fall prey to some fraud. It has to be admitted that this problem does exist in Serbia and you have to take some protective measures against it and follow specialists' advice.
Acquiring legal and tax residency in Serbia: the necessary documents
The following documents are required if you want to obtain Serbian residence:
A passport copy that does not have to be legalized;
A clean criminal record (issued by police department of your home country; it has to be translated into Serbian and apostilled);
An extract from the cadastral register certifying that the applicant owns a piece of real property in Serbia;
A statement from a Serbian bank (where an account has to be set up in advance) certifying that the applicant has means of support;
Medical insurance and social security policies (these will have to be obtained from the relevant agencies);
Applicant's résumé translated into the Serbian language;
Two passport-size photographs.
Legal and tax residency in Serbia via purchase of real estate in the country: the costs
The base cost of our service is 5,390 EUR. The price includes:
Selection and examination of the property for you to buy;
Personal account opening in a local bank;
Assistance in document preparation and form completion;
Acquisition of a 'white card' for temporary legalization in Serbia (a white card is a long-term visa that is valid for 90 days);
Payment of Serbian immigrant registration duties;
Acquisition of a tax resident certificate from the Serbian tax authorities;
All the necessary official stamps in your passport.
The cost of document translation into Serbian will have to be covered separately. The price is 20 euros per page.
You can discuss some additional services and possibilities with our consultants by writing to info@offshore-pro.info.
The procedure of acquiring legal and tax residency in Serbia via purchase of real estate
Please write to us to info@offshore-pro.infoand tell us that you would like to establish residency in Serbia via investment into real estate.
Cover the cost of this service. The base price is 5000 EUR.
You can make the payment by a bank transfer or with your credit card. Besides, we accept payments made through such payment service providers as Money Gram, Western Union, or Web Money. We also do not mind if you pay us in Bitcoins.
Purchase a piece of real property in Serbia. We will supply to you a list of accommodations to buy in Serbia that will have all the necessary legal documents in good order. Then you can make a choice. Please bear in mind that the total sum that you will have to pay is going to be a bit higher than the price on the tag. You will also have to pay the 2.5% property right transition tax and up to 3% to the real estate agent. Apart from that, the services of a licensed Serbian lawyer will have to be obtained as it is impossible to make a purchase deal without his or her assistance in Serbia.
We will help you set up a personal bank account with a Serbian bank. You will have to put minimum 1,500 euros on this account to prove your solvency.
We will also assist you in acquiring a local medical insurance policy (it costs between 200 and 450 euros per year depending on your age). If you are above fifty, you will have to undergo a medical examination at a Serbian clinic (this will cost about 12 euros only).
After that, we will help you collect the necessary document package and apply for Serbian permanent residency.
When the residence permit is granted to you, you can apply for a work permit in Serbia.
Six months later, you can apply to the Serbian tax agency for the tax resident certificate.
We will be happy to give you detailed recommendations on how to relocate to Serbia and/ or acquire legal and tax residency in the country. Please contact us via e-mail info@offshore-pro.info and our consultants will answer all your questions.