A personal account in Serbia with UniCredit bank – 1500 EUR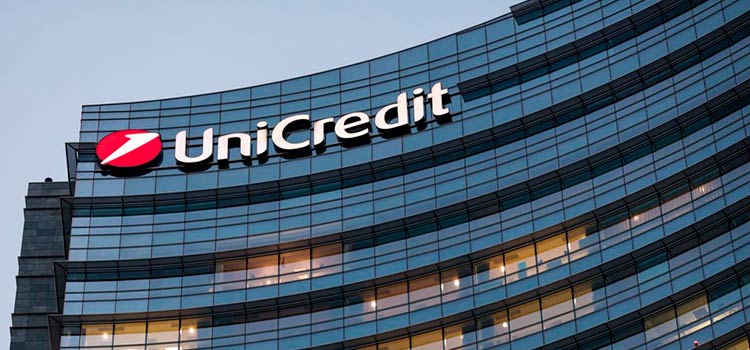 We will be pleased to assist you in opening a personal account in Serbia with UniCredit, a reputable European bank. You will have to visit Serbia to set up the bank account. With our support, the account can be opened within one to two hours.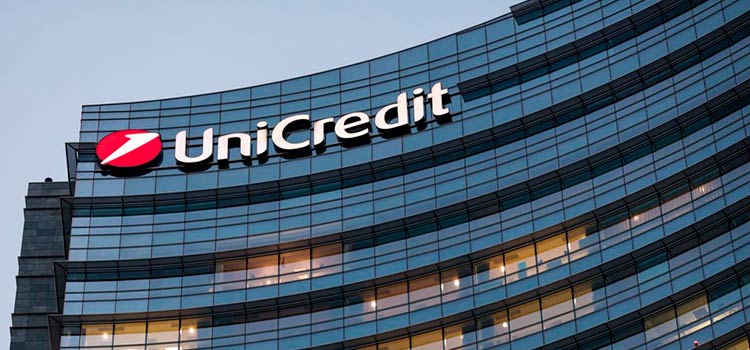 Advantages of banking in Serbia with UniCredit
UniCredit is a banking group of Italian origin. It provides high quality services all around Europe. The group has a branch in Serbia that maintains the same high level of service.
In 2016, The Banker magazine declared UniCredit the best bank in Serbia.
Even though Serbia is not an EU member state yet, bank deposits are insured in the country. Deposits in each bank are insured for up to 50,000 euros per client. If you wish, we can also help you set up accounts in more than one Serbian bank.
UniCredit allows foreign nationals to open personal accounts in Serbia. All the main account functions will be available to you.
However, before paying a personal visit to the bank, you have to prepare a set of application documents. You will also need professional support in account opening. In particular, all the application forms have to be completed in a proper way and bank managers speak no other languages than Serbian and English.
It will be sensible to acquire a preapproval from the bank before travelling to Serbia. With our assistance, you can file a preliminary application for services to the bank. I they preapprove your application, it will mean that they are prepared to consider it, that is, they are not going to deny services to you bluntly. At the same time, a preapproval will not serve as a guarantee that the account will be opened.
One more point to bear in mind is that a narrower range of services is available to foreign clients in Serbia in comparison to domestic ones. The hardest condition is that you have to visit the bank branch to issue the transaction orders if you want to make an international payment. There is a way around this requirement, however. You can issue a Power of Attorney in the name of our representative who will go to the bank and give the transaction instructions on your behalf.
This is one of the reasons why we recommend that you consider acquiring Serbian residency. It can be done fast and at a relatively low cost. Legal residency in Serbia can be obtained via investment into real estate or business establishment in the country. The Serbian legislation does not specify the minimum investment amount that is necessary for obtaining legal residency in Serbia. After a few years of holding a permanent residence permit, you can apply for full citizenship of the country. This means that you can become an EU citizen as Serbia is planning to join the Union within a couple of years from now.
This service proposal will suit Serbian legal residents in the first place.
A current account for personal use (for physical entities) with UniCredit Serbia
Bank clients can open a classical current account (called 'Selector' account with this bank). This will provide access to the following service package:
Current account in Serbian dinars (RSD);
Current account in a foreign currency;
Savings account;
Fixed-term deposit;
Maestro or Visa Electron debit cards;
Telephone, mobile, and Internet banking services.
Credits in UniCredit Serbia
When you become a Serbian UniCredit branch client, you can count on taking out such loans as:
A loan in dinars for 6 to 60 months with a fixed interest rate;
An insured loan in dinars for up to 10 years;
DinaCard, Flexia MasterCard® Credit Card, and MasterCard® Platinum credit cards.
You can also acquire card overdraft services on lucrative conditions:
The overdraft amount is equal to the amount of your monthly salary or pension;
0% prepayment;
The possibility to cover the overdraft within 36 months without any sanctions;
And the possibility to refinance the line of credit and the overdraft.
Plastic cards from UniCredit Serbia
Bank clients can obtain one of the following bankcards:
DinaCard;
Mastercard;
Visa;
Maestro.
These can be debit or credit cards.
Remote management of your personal bank account with UniCredit Serbia
You can check the balance, issue transfer instructions, and perform other account management actions remotely via a smartphone or the Internet. If you are a non-resident of Serbia, you have to visit the bank office in order to make an international money transfer. Serbian residents can fully manage their accounts from home or from wherever they are.
Available remote account management systems:
mBanking – account management via a mobile phone from any geographical location;
eBanking – Internet banking via a browser accessible from any place where there is Internet connection;
mToken – a digital token for accessing the account that is installed as an application on your mobile phone. No Internet connection is necessary to use the token.
Documents required for opening a personal bank account with UniCredit Serbia
To succeed in account opening we recommend applying for a preapproval first. A preapproved application means preliminary consent of the bank to set up an account for you. The best thing to do, however, would be to acquire Serbian legal residency before applying for banking Services in the country.
You will have to supply the following documents:
Your foreign passport;
Proof of address (one or two documents from the list below):

Domestic passport with your residence address indicated (if available);
Residence card (for example, a Serbian legal residence permit or that of another European country);
A utility bill, a rent agreement, or other suchlike documents certifying your residence address.
The bank forms have to be filled out on site with our assistance. The languages of the forms are Serbian and English.
Our specialist will accompany you during your visit to the bank.
The date of your arrival to Serbia and must be confirmed 10 days prior to your visit!
What you should do to keep your bank account with UniCredit Serbia
Setting up a foreign bank account is quite challenging today but keeping it operable can be even more difficult. It is especially true if you do not follow the basic security rules.
The first few money transfers that you use your Serbian account for are going to be crucially important. They will let the bank administration form an opinion about your reliability as a client. It is imperative that the bank can reach you in order to ask questions or make certain requests. You will be expected to answer the questions and fulfil the requests within 24 hours. The bank may ask for some documents that prove the legality of the transaction or something other documents. You will have to supply those quickly.
We fully realize, however, that it is impossible to be available 24 hours a day 365 days a year. Naturally, you may have some other things to do and may be unable to respond to the bank swiftly. The bank would not care but we do and thus we offer you a special service. You can use our Serbian office as a back-up contact point. If the bank officers cannot reach you, they can contact us and we will answer their questions on your behalf. In this way, your transaction will not be frozen and safely go through.
This service will come at no cost for you for the first several transactions that you make. In the future, you can keep it for a small pay or simply decline this offer. When the bank develops deep trust in you, you will probably not need the service any longer.
How to open a personal bank account with UniCredit Serbia
Place a request for personal account opening in Serbia by writing to info@offshore-pro.info.
Cover the cost of our application preparation and account opening support services. The price of these services is 1500 EUR.
Submit the required documents. You can apply for a preapproval first, which will improve your chances of establishing a bank account in Serbia.
Schedule a personal visit to Serbia. Please confirm the date of your arrival with our specialists not later than ten days prior to the trip.
Come to Serbia and set up a bank account with our specialist's support. You will have to spend between one and two hours in the bank.
For international transactions, you can use a local trusted agent or acquire Serbian residency otherwise.
Please contact us via info@offshore-pro.info if you would like to place a request for these services or ask any additional questions. We are looking forward to hearing from you.