Open an offshore bank account: a free consultation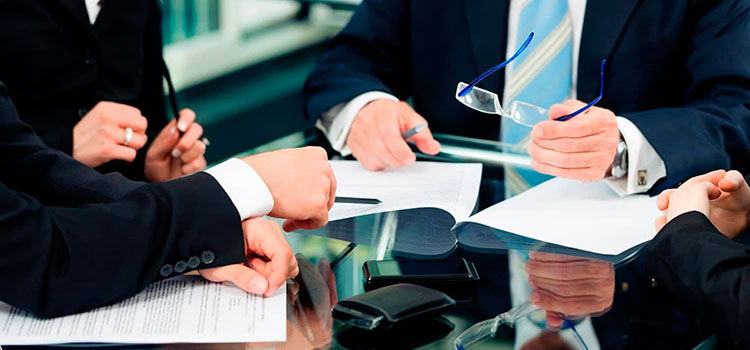 If you have never done it before, you may think that opening a personal account with a foreign bank is going to be quite troublesome. However, we would like to suggest a simple solution that you can use to proceed on this matter. We even offer a free consultation on setting up a foreign bank account! All you have to do is complete a short questionnaire below.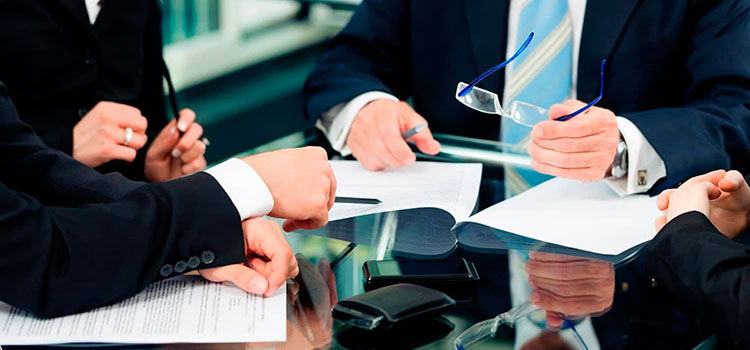 Proceed to completing the questionnaire straight away
We have been providing this kind of services for around twenty years and our experience allows us to give trustworthy answers to the following frequently asked questions:
How can I open a personal bank account abroad?
Can I open an offshore bank account?
How long does it take to set up a foreign bank account?
How can I open an account in a foreign bank without a personal visit?
In what follows, we will give the main reasons for opening a bank account in a foreign country. We will also describe the requirements and procedures associated with the process. The information below is of a general character and most of it applies not only to Serbian banks but also to the banks located in other countries.
We have partner relationships with nearly a hundred banks and payment systems in different parts of the world. Our expertise will let you choose the best bank depending on your needs and preferences. What is more, with our assistance, the process of setting up a foreign bank account is not going to take ages.
Why open a personal account in a foreign bank?
There are several reasons why you should have a foreign bank account or two:
Read the news and you will see that any bank in any country can go under. No bank is "too big to fall" and no country can give a 100% guarantee that all of its banks are going to stay afloat forever.
Read the news again and you will find that national governments can legally take away your money now. The so-called 'bail-in' procedure will turn you from an account holder into a shareholder of the bank that becomes insolvent. Do you really want to have the shares of the bank that is bankrupt? The necessity to diversify your financial assets is obvious.
There are countries where the political situation is stable and there are ones where it is less so.
Far from all banks offer equal possibilities for investment and trade in securities. It is quite feasible to find a bank whose conditions are more attractive in this respect.
There are also some banks in the world that will protect your privacy better than others will. If you do not want some people or agencies to know how much you are worth, we can help you find the right bank for that.
Evidently, if you would like to spend some money in a foreign country, having an account with a local bank would certainly be a good idea. You can use it to cover your daily expenditures while you are staying in the country, or to pay for your children's education, or to buy a house in this country, or invest into a business there, and so on, and so forth.
Can I open a foreign bank account remotely?
Most banks in most countries are reluctant to set up accounts for non-residents without meeting them in person. This is conditioned by the contemporary political situation and recent changes in the international financial legislation. Now any new client is suspicious by default and the banks implement rather stringent due diligence checks.
However, we know a few banks that are willing to open accounts for non-residents even on a remote basis, without the prospective client having to pay a personal visit to the bank.
Some banks will required a live video interview if you want to open an account with then without leaving home.
Application documents are the cornerstone in the process
Whether you want to open a foreign bank account online or on site, you have to prepare the application documents. The bank will make a decision on the basis of their analysis. If any errors are found in the documents, service will be denied in most cases. Misprints, slips of the pen, and discrepancies in the data – these may well lead to service denial. The bank would sooner turn the application down than try to figure things out and accept a 'suspicious-looking' applicant as a client.
This is the standard package of documents that are required to open a foreign bank account:
The applicant's passport (a legalized copy of);
A proof of his or her residential address (usually, a utility bill less than three months old).
Some banks will request additional documents as well. Most often, they will want some papers certifying the legality of the sources of capital. These can be the following documents:
A tax declaration;
A bank account statement for the last six months;
A contract of sale of real property or other kinds of property;
A dividend distribution resolution from a business corporation.
In addition to that, banks will often want to see a letter of recommendation issued by the bank that has serviced you or by a professional such as an accountant or an attorney. You may also have to supply your CV.
In an attempt to meet the KYC (Know Your Client) requirements, the bank may request any other documents that will allow developing a better understanding of where the applicant really stands.
In order to lower the risk of service denial we suggest that you apply for our assistance. There are three steps that you should take if you want to establish a foreign bank account quickly and securely:
Choose the account with the bank that suits you personally. You can do it by use of our free consultation. Please answer the questions that you will find below the text and our specialist will get back to you and suggest several banks that are most likely to open an account for you.
Our assistance will come in handy here, as it will spare you the need to go over tons of information about dozens of bank while selecting the best one. We have been working in this market for a long time and we know what banks are most reliable, what banks will be warm to the citizens of your country, what banks will open an account remotely, and so on.
Obtain a preapproval from the bank. This service allows receiving a provisional agreement of the bank to provide services to you. You send them scan copies of your application documents, they examine these copies, and agree to consider your application seriously.
. The advantage of applying for preapproval is the possibility to obtain a fast answer from the bank and to save both time and money in case your provisional application is rejected. Then you can proceed to apply to other banks for service.
Moreover, you can apply for preapproval to several banks at a time. This is not prohibited.
Without using the preapproval service, you may lose your application document package if the bank denies service to you. If you apply for preapproval, however, you can send the original documents to the bank that will agree to consider your application.
Open a personal bank account with professional assistance. Every bank will have certain specific requirements. We will tell you what aspects must be taken into consideration when collecting the application documents. We will also examine these documents before they go to the bank and speak with the bank officer to introduce you in the most favorable manner.
. Thus, you will come to the bank (personally or virtually) well prepared. Your application documents will be in the best possible order and the bank will consider your application in essence instead of studying small details.
IMPORTANT: these three steps will increase your chances of acquiring a foreign bank account. However, the final decision ALWAYS rests with the bank administration and its Compliance Department in particular. Service can be denied at any stage of the application process.
Even though this possibility has to be kept in mind, our goal is to select the bank that will establish an account for you with the highest probability, without too much red tape, and within a reasonable timeframe.
Select a foreign bank where you can open a personal account
The fastest and the easiest way to find the right bank to open an account with is to make use of our free consultation services. All you have to do is fill out the questionnaire below and then press the 'submit' button. Within a short time, our consultant will get in touch with you and suggest several banks that will suit your purposes and simultaneously will be likely to provide service to you.
If you have any questions in relation to the questions found in the form, please contact us without hesitation at [email protected]. We will be quick to respond.