Company maintenance costs in Serbia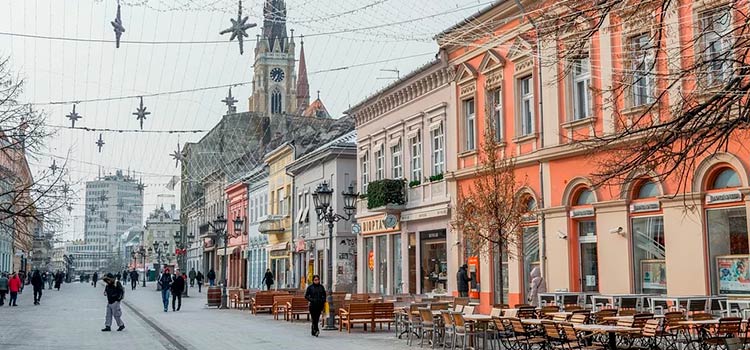 Are you intrerested in doing business or opening a bank account in Serbia? Forming a company in Serbia is a very powerful and flexible yet an affordable business instrument. The minimum required amount for maintaining a company in the country is only a couple of hundred euros per month. This includes mandatory accounting services.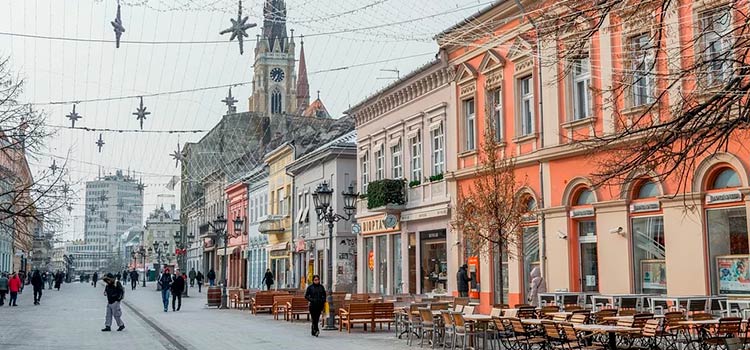 However, we would like to offer you a full picture and show what additional expenditures may be required for company maintenance in Serbia.
Here is why foreigners register companies in Serbia
Serbia is located in the Balkans and it is the fastest developing country in the region. The following figure will confirm this claim: foreign direct investments into Serbia are higher than the investments into all other Balkan states taken together.
Serbia is popular with small and medium-size investors as well as huge holdings from the EU, the USA, China, and Russia. The domestic market is actively developing so it is possible to do business within Serbia or export goods and services abroad.
The country provides for excellent export conditions: its free trade agreements give duty free access to the markets with the total population of more than 1.1 billion people.
You can set up a company in Serbia within a few days. Moreover, you can do it without leaving home if you apply for our services. A bank account in Serbia can also be opened remotely even though performing this task is going to take a bit longer.
There is one more exciting possibility: you can open a Serbian branch of your foreign company even if it is registered in an offshore jurisdiction. When your branch is registered in Serbia, you can open a corporate account for it in a local bank.
The banks in Serbia have well-trained personnel with vast experience in providing all kinds of modern banking services, such as multi currency bank accounts, credit and debit cards and more.
However, this article is primarily focused on the low costs of company maintenance in Serbia. Let us discuss this topic in a bit more detail.
The costs of company maintenance in Serbia
The company maintenance costs can be divided into mandatory ones and optional ones.
There are only two mandatory articles of expenditure for a company owner in Serbia. These are the rent of legal registered office address and the accounting services. If you buy your own office in the country, obviously, you will not have to pay the rent even though the office maintenance is going to cost you some money anyway. A service agreement with an accountant is absolutely unavoidable though, as it is required by law that every business company in Serbia keep financial records.
These articles of expenditure can cost you as little as 100 EUR per month each. If yours is a 'sleeping' company in Serbia, there will be no additional costs at all. Unlike in many other countries, there is no annual company registration extension fee in Serbia.
This means that the minimum amount required for company maintenance in the country is 2,400 EUR per year.
If you are going to engage in some business in Serbia, however, you also have to keep the taxes in mind. The corporate tax there is 15%, same as the dividend tax. Serbia has made a large number of double taxation avoidance agreements and these can let you bring the tax rates down to only 5%.
The income tax is progressive in Serbia and it ranges between 0% and 15%.
If your company establishes some economic substance in Serbia and actually does business there, the costs of utilities will have to be added to the overall company maintenance costs. At the same time, the prices of electricity, water, and natural gas supply are among the lowest in Europe. Thus, even though the utilities will make one more expenditure article, their costs are nearly negligible, at least in comparison to the utility costs in Western European countries.
The labor in Serbia also costs less than in most other countries in Europe. The current average salary is below 500 euros per month. The payroll tax and the social security payments also need to be taken into account but they are, again, considerably lower than those in the well-developed countries.
The table below describes some optional services that you might also want to use in addition to the mandatory ones.
| | | | | |
| --- | --- | --- | --- | --- |
| | Name of service | Type of service | Period | Price (EUR) |
| 1 | Original documents storage, scanning of the incoming mail | Optional | 1 month | 40 |
| 2 | Interaction with accountant (up to 5 mails/ phone calls per month) | Optional | 1 month | 100 |
| 3 | A new abstract from the Registry with apostil | Optional | 1 time | 200 |
| 4 | Other company/ branch documents with apostil | Optional | 1 time | 200 |
| 5 | Interaction with tax authorities, state agencies, and banks (up to five contacts per month) | Optional | 1 month | 200 |
| 6 | Legal services from a licensed lawyer | Optional | hourly | 500 |
| 7 | Consultation services | Optional | hourly | 500 |
| 8 | Easy tasks | Optional | hourly | 100 |
| 9 | A Serbian resident who will sign documents for the tax inspection | Optional | 1 year | 1% of turnover but not less than 3,000 |
| 10 | Nominee service | Optional | 1 year | 1% of turnover but not less than 3,000 |
| 11 | On your arrival to Serbia: transfer from the airport and back | | | 60 |
| 12 | On your arrival to Serbia: transportation around the city | | 1 day | 100 |
Please mind that you can carry out some of the actions described above yourself or your hired personnel can do it otherwise. Low as the salaries in Serbia can be, this would mean additional costs anyway. In some cases, it would be more beneficial to request the services that we can provide thus saving your time.
Our company has a division in Serbia and our local experts can see the situation from inside. This lets them react to the events quickly and efficiently.
One more thing that we would like to bring to your consideration here is the availability of complex company maintenance solutions called Concierge Services. This option allows acquiring a set of services at the most competitive price.
Our Concierge Services come in three different packages and each package contains different numbers of services. Please see the table below.
Concierge Services
Basic

250 EUR per month

Medium

500 EUR per month

VIP

900 EUR per month

Company legal address
V
V
V
Original documents storage, archive, scanning of the incoming mail, communication with the accountant (up to 5 e-mails or phone calls per month)
V
V
V
Interaction with tax authorities, state agencies, and banks
V

(up to five contacts per month)

V
V

(unlimited assistance)

2 hours of consultations or legal services
V
V
2 hours of miscellaneous services
V
V
1 additional hour of consultations
V
3 hours for simple tasks
V
Transportation in the city for 2 days
V
Airport – city – airport transfer
V
The concierge services will make your life easier even though you can also do without them. We are bringing this option to your attention because you can order these service packages only at the moment of applying for our company registration service. If you arrive to the conclusion that you need some of the optional services described here when your company is already up and running, you will have to pay for each of them separately.
Serbian company maintenance costs: conclusions
It is lucrative to establish a business company in Serbia today and there is no doubt about it. One particular reason for this is the low company maintenance costs in the country. Utilities, rent, labor, and other items are less expensive in Serbia than in other European countries.
You can manage you Serbian company remotely, especially if you apply for our assistance.
You can acquire duty-free access to the EU, the USA, and Russian markets.
Thus, if you find the issue of the low company maintenance costs important, you should certainly consider setting up a company in Serbia. And we will gladly help you do it from the comfort of your home.
Please request our services or ask us questions by writing to [email protected]. It is time you changed your life for the better!
Tags
#Company Maintenance in Serbia
You are welcome to review other interesting articles on serbiawealth.info: