How to Register a Company in Serbia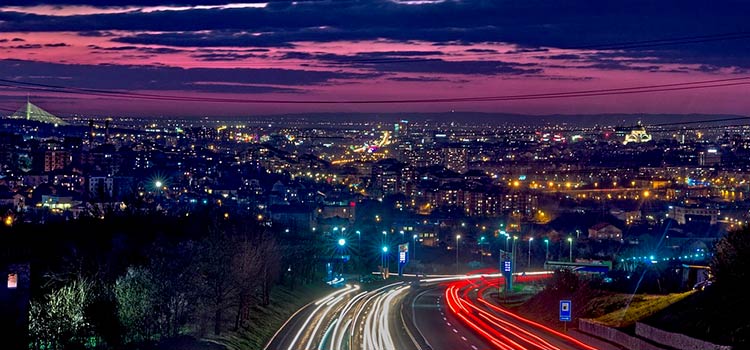 Would you like to form or register a company in Serbia? We can help. In addition to that, you can open a multi-currency Serbian corporate bank account in a major international bank. Both tasks can be performed without leaving home! Read on for further details.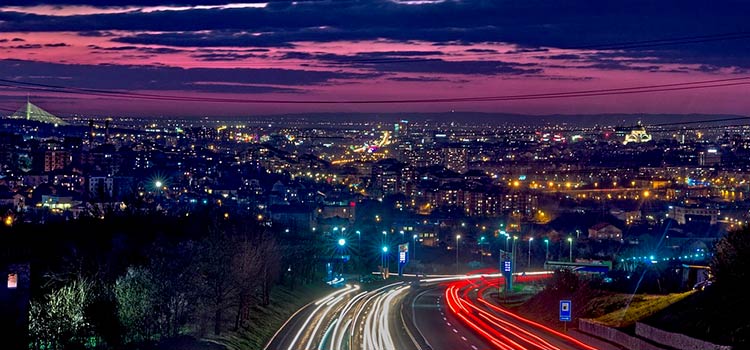 Company registration in Serbia takes just a few business days. It is very simple. If you cannot wait you can also take over a Ready Made Serbian Company.
Why register a company in Serbia?
What attracts international business to Serbia? Here are some key factors:
Company maintenance costs are very low in Serbia. Running costs start from around 200 euros per month only, including accountant and professional registered office.
A foreign national is able to establish a company in Serbia and he or she can also do it by power of attorney – ie no need to travel;
If the company owner acquires the status of a legal resident in Serbia (which is not hard to do at all), obtaining services from the local banks becomes even more straightforward;
Establishing a company in Serbia will entitle you for a permanent residence permit in the country (please read more about Residence and Citizenship in Serbia);
Serbia is home to wide range of top international banks, who will open multi-currency accounts for your Serbian company (Read more about Serbian bank accounts for foreigners here)
Serbia is planning to join the European Union within a few years from now.
Trading from Serbia is also lucrative: it has a favourable geographic position, low taxes, a large number of double taxation avoidance agreements, and it allows selling goods to 1.1 billion people without having to pay any customs duties.
Thus, it is not surprising that the inflow of investments into the country is growing.
How to set up a company in Serbia
The simplest and most widespread form of company ownership in Serbia is a private limited company – a doo in Serbian.
Main features of Serbian limited companies are:
Minimum one founder: can be an individual or a corporate entity
The company shall have at least one director and this position can be held by the company owner or another person.
There is no requirement for residency: both shareholders and directors may be resident in Serbia or anywhere else in the world.
Although electronic signatures are valid with all government authorities, for practical purposes (dealing with banks etc) it is often worthwhile to hire a locally resident director. We can recommend suitable professional directors.
The company's authorised capital can be as little as one euro.
By law, every company in Serbia shall have a legal registered office address. We provide this service at prestigious locations in Belgrade and Novi Sad.
Serbian Corporate Taxes
What about tax for companies in Serbia? The corporate tax is 15% in Serbia and the same goes for the dividend tax. The income tax is from 0% to 15% depending in the overall annual income amount. Of course there is a lot more to it than that, so if you would like more details please see our article on Taxation of Companies in Serbia.
Financial Record Keeping Requirements for Serbian Companies
As in most countries, keeping financial records is mandatory for every Serbian company. Accounting services are usually negotiated at a flat monthly fee, including the annual return. You should budget around 100 euros per month, but the final cost will depend on the volume of transactions. Of course, if you need extra accounting expertise for specific operations, there will be additional costs or you might want to hire one of the big international accounting and audit firms.
To Travel or Not to Travel?
The basic company registration service requires your personal visit to Serbia. If you let us know you are coming, you can expect VIP service from the airport onwards. Our clients are unanimously happy with our meet-and-greet chauffeur service and hotel recommendations based on your personal tastes. A specialist from our Belgrade office will accompany you during your meetings with the public notary and the Company Registrar. You should plan on spending three or four business days in Serbia, and hopefully you will have time to include a weekend and experience Serbian hospitality at its best.
Once again, company ownership in Serbia will serve as legal grounds for applying for permanent residency in the country. This status will help you open accounts with local banks without any hassle, legally reside on the territory of Serbia, acquire tax residency in the country, and become a Serbian citizen.
However, if you don't want to travel, or you find your movement restricted due to the pandemic, it is also possible to Register a Serbian Company 100% remotely. For this we will need a limited Power of Attorney, notarised and apostilled in the country of issue. We recommend in this case you use our Professional Director Service and utilise the services of an experienced local company director to expedite the process. Remember, you can always change the Director in the future when you can travel.
Documents required for company registration in Serbia
We will generally ask you to supply the following documents in order to set up a company in Serbia:
Certified passport copies of all Directors, Shareholders and Beneficial Owners who are NOT travelling to Serbia (if you travel here we will take the copies on the spot, but receiving scans in advance is helpful)
If it is a legal entity that acts as the company shareholder, a recently certified and apostilled copy of the complete corporate document package is required. Our staff will advise you on the exact requirements as each case is slightly different.
Proof of address (utility bill, narional ID card etc);
Legalized signature samples for all signers who are NOT travelling to Serbia;
Registered address rent agreement or permission from property owner (we will provide this if you use our registered address domiciliation service);
A description of the prospective company's business activities (executive summary type business plan).
You will also have to supply the charter capital – from 1 euro.
All the application documents will have to be translated into Serbian. The cost of translation varies depending on the length of the documents, but typically runs about EUR 20 per page. Normally we get this done and bill the clients later to save time.
We will prepare all the necessary business registry and bank application forms and agreements to you. It is important to complete them in accordance with the instructions provided, so please be attentive when filling out the forms! If you are, you will save your time and money.
You also need to make an agreement with an accountant. We will obtain the following on behalf of your company:
An accounting service agreement;
A form permitting the use of electronic accounting services;
An activated electronic signature for the accountant to file with the government on behalf of your company.
We will gladly provide all these services to you. You can also obtain these services elsewhere if you wish, but we must be sure that you have all the necessary requirements in place before we can register a company in Serbia for you.
The costs of company registration and maintenance in Serbia
The base price of the company registration service in Serbia is EUR 2200. This price includes document preparation, payment of state duties, obtaining the company TIN (Tax Identification Number), and support during your visits to the Registry and other state organs.
Pro Tip: If you want to accelerate the process of establishing a company in Serbia, we invite you to consider purchasing a ready-made company with a bank account in the country (see link above for more information).
You can also open a company in Serbia with a corporate bank account if you wish. The cost of this additional service starts at EUR 2,500. An exact quotation can be provided on request as it depends on various factors: type of industry, type of bank services required, and whether you have a locally resident director, to name a few.
The additional costs that you have to keep in mind are the price of the translation services and the cost of your trip to Serbia if you intend to visit the country personally.
Annual company maintenance costs will start at around 2,400 euros per year or 200 euros per month. These include rent of the registered office address and accounting services. These will be paid directly by your company, so you need to make sure it has enough money in its bank account.
Start-Up Concierge Services in Serbia
Our 'Start-Up Concierge' services are designed for the discerning client who needs additional services on a regular basis and prefers to budget for a fixed price rather than pay hourly rates. In particular, we can assist you in interacting with tax and regulatory authorities and other state agencies in Serbia. The price of each individual service is going to be lower in case you buy a package of our concierge services. There are three alternative packages to choose from. Please find their descriptions in the table below.
Concierge Service Packages
Basic

250 EUR per month

Medium

500 EUR per month

VIP

900 EUR per month

Company registered address included (prestige location in central Belgrade)
V
V
V
Original documents storage, archive, scanning of the incoming mail, communication with the accountant (up to 5 e-mails or phone calls per month)
V
V
V
Interaction with tax authorities, state agencies, and banks (up to five contacts per month)
V
V
V
2 hours of consultations or legal services (qualified English-speaking Serbian lawyer)
V
V
2 hours of miscellaneous services (post office/courier services, market research, interpreters etc)
V
V
1 additional hour of consultations (qualified international business consultant)
V
Unlimited but reasonable simple tasks (post office/courier services, market research, interpreters etc)
V
Transportation in the city of Belgrade for 2 days
V
Unlimited assistance in interactions with the accountant and state agencies
V
The procedure of establishing a company in Serbia
1
Please write an e-mail [email protected] with "New Serbia Company Formation" in the subject line.
2
Supply your personal data to us as well as information about your prospective company. We will schedule a Zoom meeting or communicate with you by email on the next steps, as you prefer and at your convenience.
If you require a bank account or any other services that we provide, please inform the consultant about this during the initial Zoom meeting.
3
Schedule a trip to Serbia. There you will establish the company with the support of our Serbian office.
4
After about seven days, you can start your business!
Ready to set up a copmpany in Serbia? Need to discuss your business plan with an expert? Don't delay! Send an email to [email protected].
Is it possible to Register a Company in Serbia online?
The answer is no, online company registration in Serbia is not yet possible, though no doubt it will be in the future. For the moment, you need to go through a traditional paper-based Company Registration process involving a notary public. That said, the Serbian Companies Registry is online for checking filings, status of companies and bank accounts, and moore.
Of course, OP Group can help you through the Serbian business registration process based on a power of attorney so you don't need to travel, or we can arrange immediate transfer of a Ready-Made Serbian Company (contact us for details of options currently available).
What kind of companies are setting up in Serbia today?
Over the first six months of 2019, Serbia attracted 1.9 billion euros in direct foreign investments. It is more nearly by one third than it did over the same period in 2018. These data come from a report produced by the Financial Times. On top of that, the total value of investments was nearly twelve times higher than forecast!
Small businesses bring money to the Serbian economy by creating jobs or hiring freelancers. Giant international investors put hundreds of millions into the construction of industrial facilities.
Serbia is wide open for business development. Many industries are currently growing: mining for metals, machinery production, chemical industry, service industry, IT sector, and others.
The IT sector deserves a special note as it promises to become the leading export industry in Serbia soon. At the moment, only the export of agricultural products brings more hard currency to the national budget – but the IT industry is developing in quantum leaps!
Tags
#Company Registration in Serbia
You are welcome to review other interesting articles on serbiawealth.info: