Comprehensive list of products and services in Serbia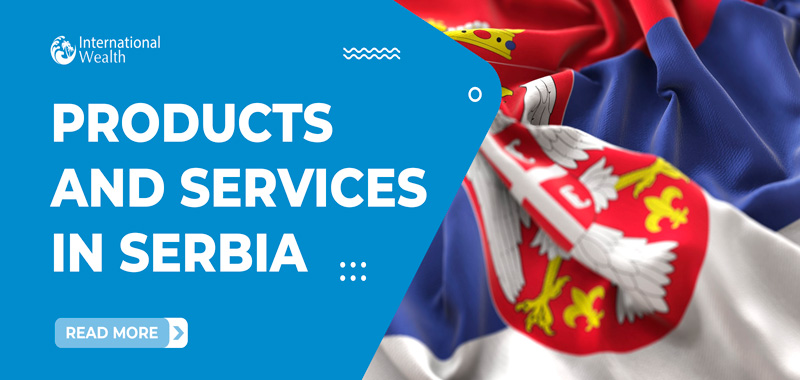 Serbia is suitable for any business that is striving to Europe, is engaged in export and production. The country offers a convenient geographic location, low electricity and rental prices, economic zones and transparent taxation.
Available products and services include:
Corporate services: companies registration, affiliates opening (including offshore companies)
Consulting
Accounts opening: personal, corporate, in local banks, in international holdings
Residence permit in Serbia: for investments into business or into a real estate
The list of services is updated as far as new solutions appear.
Benefits of services in Serbia for business
Remote companies registration with the ability to open a bank account.
Companies can be owned by foreigners for 100%.
Remote affiliates opening of foreign (offshore) companies and account opening for an affiliate.
Low costs of maintaining the company: rent of a legal address, accounting, utility bills, salaries
Developed banking system: local and international banks, extensive experience in import-export transactions
The ability to obtain a residence permit for minimal business investment
Transparent taxation: 15% income tax; 15% for dividends; VAT – 20%
Special Economic Zones without VAT, with customs privileges, industrial complexes
Benefits of services in Serbia for individuals
Personal bank account with personal visit
Deposit insurance up to 50,000 euros
Comfortable living standard
There is no minimum investment limit for obtaining a residence permit – business or real estate
Potential for obtaining citizenship in Serbia, in the future it will be the EU (the country is planning to join the European Union)
Serbia is suitable for life, business, and investments. The EU, China, Russia, and the USA are investing in services and products in Serbia. The country's economy receives billions of direct investments: industry, mining, finance, services. Find out more about services and products in Serbia at our website or by e-mailing to:

[email protected]