Register a company in Serbia and acquire legal and tax residency in the country – from 10,780 EUR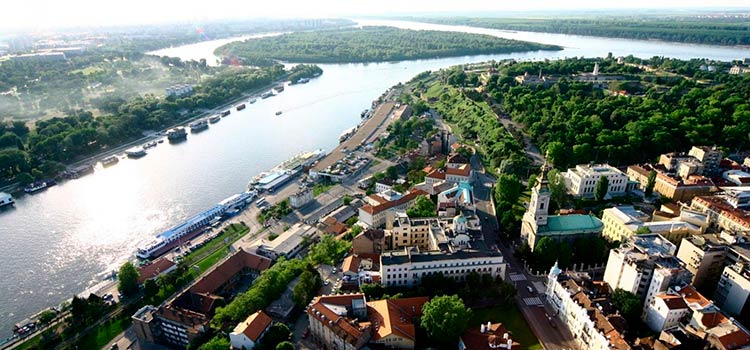 Acquiring a Serbian legal residence permit is a chance to easily obtain service from the local banks, protect your assets, and become a citizen of the country with time. The latter will lead to EU citizenship as Serbia is going to join the Union soon. Setting up a business in Serbia is inexpensive and the country legislation does not specify the minimum required investment amount.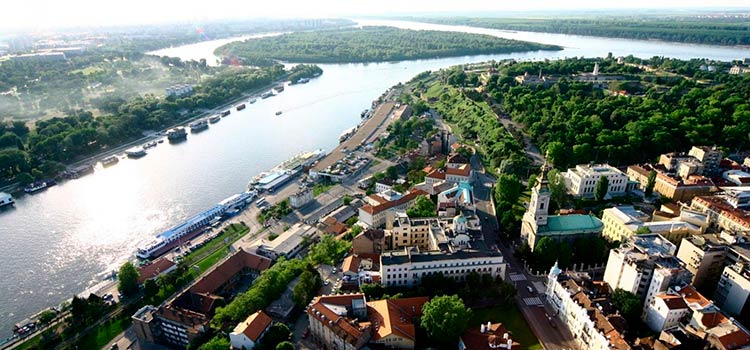 Why acquire Serbian residency?
Why would a foreign national want to become a legal and a tax resident of Serbia? There are several good reasons to consider this opportunity closely.
The possibility to legally reside in Serbia.
This is a general argument, as it is true for any country. If you have a business in Serbia, you study there, or you simply like living there, you do not want to extend your visa month after month and apply for temporary residence permits time after time. It is bothersome.
Besides, obtaining a permanent residence permit in Serbia is relatively easy.
The possibility to become a full citizen of Serbia.
After holding a legal residence permit for several years, you can acquire Serbian citizenship. This will be a precious asset indeed especially with the view of the fact that Serbia is going to become an EU member state in a couple of years. Thus, you can become an EU citizen and enjoy all the benefits that this status brings in terms of travel, business, and investment opportunities.
The possibility to easily acquire banking services in the country.
Serbian banks do work with non-residents but those are perceived as somewhat more suspicious, just the way it happens in all other countries today. It you are a 'local guy', however, you will have much less trouble setting up a bank account. You will also have access to the full range of banking services including the possibility to make international transactions without leaving home.
Besides, Serbia does not automatically share its resident's financial information even though it complies with the CRS (Common Reporting Standards) rules.
The possibility to diversify risks.
If some bad things happen in your home country, you will have a second string that you can pull. It is good to be optimistic, of course, but it is wiser to be realistic. The modern world is insecure, as sad as it may sound. Thus, having a backup option will certainly not hurt.
Tax incentives in Serbia.
If you become a tax resident in Serbia, you will be able to make use of some of the tax incentives that the country offers. For instance, the income tax in Serbia is between 0% and 15% depending on the amount you make annually. Citizens of a number of countries will find it more lucrative to be taxed in Serbia rather than at home.
Investment into business in Serbia as a way to acquire legal and tax residency in the country
You can acquire Serbian residency via investment into business or into real estate located in the country. Here we will discuss business investment, as it is not only a legal way to become a Serbian resident but also a lucrative one.
Foreign business people can obtain the following possibilities and benefits Serbia:
The possibility to establish a company in Serbia remotely, including the possibility to open a corporate bank account in the country;
The corporate tax of 15% and the dividend tax of the same amount;
The possibility to gain access to the markets with over 1,1 billion potential clients: the EU, the USA, Russia, China, Turkey, Belorussia, Kazakhstan, and so on;
The possibility to obtain tax benefits;
The low costs of electricity, gas, fuel, communications, rent, and so on;
The low labor cost in the country;
The possibility to acquire legal residency in Serbia when establishing a business company in the country or a Serbian branch of a foreign country;
The existence of 14 Free Trade Zones in Serbia;
The existence of over 50 double taxation avoidance agreements that Serbia has made with other national states;
Stable banks with great experience in providing various banking services;
The optimal geographical position of Serbia;
The growing economy and the interest in Serbia on the part of large international investors.
The conditions of acquiring legal residency in Serbia via investing into business
In order to obtain a residence permit in Serbia you have to register a business company in the country and hire yourself as the company director. This is basically everything that you have to do. You do not have to invest large sums of money or create jobs for local people.
If you have business interests in Serbia and if you reside in the country for more than 183 days a year, you will qualify for the Serbian tax residency as well. If you meet these conditions, you can apply to the Serbian tax authorities and obtain a tax resident certificate.
The procedure of establishing residency in Serbia takes between 1 and 2 months. You will also have to pay 1 or 2 visits to the country, up to two weeks in length each.
Your first residence permit will be valid for 6 months and then it can be extended for another year.
The documents required for establishing Serbian residency via business investment
In order to obtain legal residency in Serbia you have to register a company there and apply for the residence permit to the state authorities.
The following documents are needed for company formation in the country:
A notarized copy of your passport;
A (clean) criminal record from your home country police department;
Three variants of the official name for your Serbian company;
A description of the prospective company economic activities.
You can visit Serbia in person and establish a company there. Otherwise, you can issue a limited power of attorney to us. In the latter case, the company can be registered remotely.
When we check all your application documents, they will go to the Serbian Registrar. You will also need to register a legal address for your company and acquire a residence address for yourself. Apartment and office rent prices are quite affordable in Serbia: they start at 100 or 200 euros a month.
After the company registration, you will have to obtain a 'White Card', that is, a long-term visa for 90 days. A personal visit to the country is unavoidable here. When this step is competed, preparation for Serbian residency acquisition will start.
The following documents will be required:
A copy of your passport;
A clean criminal record translated into Serbian and apostilled;
Serbian company registration certificate;
A statement from a Serbian bank certifying that you are solvent and you have means to live in Serbia (you should have 1,000 or better 1,500 euros on your account);
Medical insurance and social security card: the insurance policy can be international;
Your résumé with translation into Serbian;
Two passport-size photographs.
After you submit all the documents, you will have an interview. Next, a security check will be conducted.
Applicants over 50 years of age are required to pass a medical examination in Serbia.
If you would also like to obtain a work permit, the following documents will be required:
Your Serbian residence permit;
A notarized copy of your university diploma or education certificate translated into Serbian and apostilled;
Your Serbian company registration certificate;
Your résumé in Serbian.
The process of obtaining a work permit in Serbia will take between 5 and 7 days. Your presence in the country during this period is not obligatory.
The cost of acquiring legal residency in Serbia via investment into business
The base service price is 10,780 EUR. The price includes:
Company registration:

Company name reservation;
Payment of state duties;
Director's signature verification;
Corporate documents legalization;
Company registration with the Serbian Registrar;
Rent of company legal address for three months;
Acquisition of the company TIN (Tax Identification Number);
Acquisition of an electronic signature required for submission of tax reports;
Assistance in opening a bank account in Serbia;
Assistance in various application forms completion;

Acquisition of the 'White Card';
Payment of residency registration fees;
Acquisition of a work permit;
Acquisition of a tax resident certificate;
Assistance in finding the property to serve as your office and your residential accommodations.
Additionally, you will have to cover the cost of the power of attorney if you want to register the company remotely (800 EUR). Translation of the documents into the Serbian language costs 20 EUR per page.
In order to retain the residence permit you have to keep the company going in Serbia. Besides, you have to continue having a residence address.
The following annual costs also have to be borne in mind:
Company legal address and accountant's services – 2,400 EUR in total per year;
Social security contributions – from 1,200 EUR per year;
Irregular costs such as correspondence with state organs – around 600 EUR per year;
Individual medical insurance – from 300 EUR per year;
Apartment rent – from 200 EUR per month.
Thus, you should expect to spend from 4,500 per year plus the cost of your residential accommodation.
The procedure of acquiring Serbian residency via business investment in the country
Please apply for this service by writing to us to info@offshore-pro.info.
Cover the cost of the service that starts at 10,780 EUR. Depending on your requirements, there may be some additional costs. Please inquire with the consultant.
After that, we will start the preparation for your company registration in Serbia.
a. Find property for rent to serve as your company office and your living premises.
4. Then the company will be registered with the Serbian authorities.
a. Checking the uniqueness of the prospective company name will take the authorities 5 to 7 business days.
b. You can come to Serbia or issue a power of attorney otherwise.
5. Then we will apply for a residence permit on your behalf.
a. With the document package in hand, you will have to pay a visit to the migration service and go through an interview.
b. In a month's time, you will have to come back to Serbia and have your passport stamped.
c. Then acquire the TIN.
d. Then acquire the work permit if you wish.
e. After you have lived in Serbia for more than 183 days, you can apply for tax residency in the country.
In case you need any additional consultations, please do not hesitate to contact us via e-mail info@offshore-pro.info. We will gladly answer all your questions free of charge.
Tags
#Company Registration in Serbia
You are welcome to review other interesting articles on serbiawealth.info: