Register a company in Serbia: types of company ownership in the country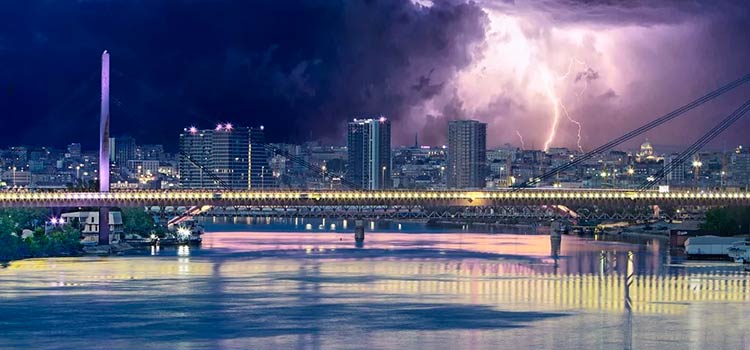 Serbia's popularity with international investors is growing at an amazing pace. The country is aiming to come up to the high European living standards, offering maximum economic freedom to the entrepreneurs. The Government supports large, medium, and small businesses and introduces highly motivating incentives for foreign investments, which makes this jurisdiction attractive indeed.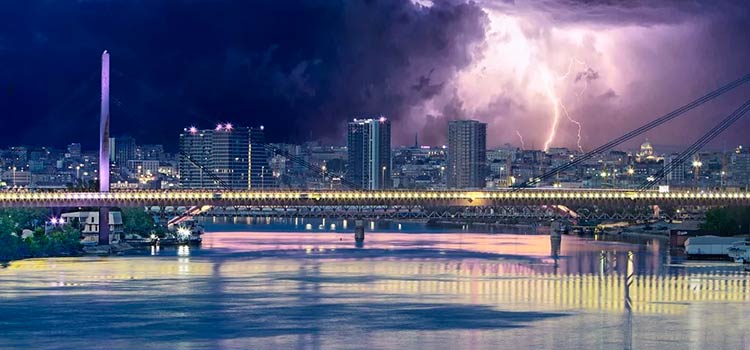 There are multiple reasons to set up a business company in Serbia and you can read about them in other articles on this website. Here we would like to dwell on the issue of company ownership in Serbia and discuss the main characteristics that each form of ownership possesses.
A company in Serbia: choose the preferable business structure
It is not difficult at all to establish a business company in Serbia. The country's stable politico-economic situation, its financial institutions offering advanced services, and the friendly attitude to the foreign entrepreneur on the part of the national Government contribute greatly to the ease of doing business in this Balkan state.
Registering a company there and opening a corporate account with one of the local banks takes only a couple of weeks in Serbia. You do not even have to visit the country to do that. If you find the right envoy, the whole matter will be reduced to preparing the set of application documents.
However, this is not the only issue that you have to solve when opening a company abroad. You also have to select the most suitable business structure for your future company. You have to find the form of company ownership that will best satisfy your business needs and help you meet your goals.
The simplest type of business ownership in Serbia is a sole proprietorship or preduzetnik in Serbian. Everything is quite clear with this form of company ownership: the sole proprietor is the person who takes full responsibility for all his or her business operations. Sole proprietorships are taxed at the lowest level in Serbia. However, there are limited possibilities for business growth and little flexibility. If you are going to engage in a small and very specific business in Serbia that will require your personal efforts first of all, registering as a sole proprietor in the country may be a good idea.
More often, however, foreign entrepreneurs choose to establish partnerships in Serbia. Serbian partnerships can be of two types:
General partnership abbreviated as о.d. in Serbian. Both physical and legal entities can act as partners. As the name suggests, a partnership shall have minimum two members. Neither of the partners has to be a Serbian citizen or legal resident. There are no minimum charter capital requirements. In a General Partnership, all Partners have unlimited liability for the company business operations. Enrollment of new Partners is possible only with the consent of all existing Partners.
Limited partnership abbreviated as k.d. in Serbian. The main difference from the previous form of company ownership that this business structure has is the liability distribution. There will be one General Partner with unlimited liability and one or more limited partners whose liability is limited by the amounts of their respective contributions to the company charter capital. Thus, the General Partner acts as the actual company manager while all others remain silent partners to a smaller or a larger extent.
The most popular form of company ownership in Serbia is a private limited liability company abbreviated as d.o.o. in Serbian. It is analogous to the well-known LLC.
The company can be founded by both physical and legal entities. Usually, a d.o.o. is formed by a group of people or companies. If this is the case, in addition to the company By-Laws, Articles of Association or a Deed of Foundation shall be submitted to the Registrar. The full company charter (or registered) capital shall be deposited to the corporate bank account in the process of company registration.
Again, there are no restrictions as to the nationality of the d.o.o. founders. The minimum contribution to the company capital that each founder has to make is set at 1 euro. The maximum number of company founders shall not exceed 100 people (companies). If the latter is the case, the d.o.o. has to be reregistered as a joint-stock company.
A d.o.o. is entitled to issue only inscribed shares that cannot be sold or transferred to other parties.
The company management is performed by the Director (who does not have to be a legal resident of Serbia). The Director has full authority and bears full responsibility for company management. Hiring and firing the Director is the prerogative of the company founders.
If you have more ambitious business goals and want to engage into larger-scale operations in Serbia, you can choose to establish a public limited liability company in the country that is abbreviated as a.d. in Serbian.
The company registration conditions are similar to those that a d.o.o. has to meet but there are some differences anyway. The minimum required charter capital that an a.d. shall have is 25,000 euros. At least half of the charter capital has to be deposited at the moment of the company formation while the rest of it shall be deposited within the first two years of operations. All the company founders shall express their consent in writing to register the specified amount of money as the company charter capital.
Unlike in the case with a d.o.o., the possible number of company founders is unlimited.
An a.d. is entitled to issue tradable shares. If the company meets all the requirements, it can be listed on the stock exchange.
The Board of Directors manages the company. The directors are elected at the General Shareholders' Meeting. The number of the members of the Board of Directors shall be minimum three and maximum fifteen. The company Charter shall specify the exact number of directors that the a.d. will have.
A company director does not necessarily have to be its shareholder unless the Charter dictates so. There are no requirements as to the directors' nationalities either.
Serbian company: the necessary requirements
Whichever type of company ownership you choose, there are requirements that all Serbia-registered companies must meet.
One such requirement is having a registered legal address. The office rent prices differ across the country but your annual expenditures for the rent of a legal address for your company can be as low as 1,200 EUR.
Your company in Serbia is also going to be audited and thus it has to keep all the financial records. This means that you will need to obtain accounting services as well. The accounting support in Serbia can cost you as little as the office rent – from 1,200 EUR per year.
If you are planning to hire staff, you will have to take care of the pension fund payments and social security contributions.
A special note should be made on the taxes in Serbia as they are not so high as in most other European countries. The corporate tax there is 15%. However, it can be lowered to 10% under certain conditions (if you invest into the favored sectors of economy and have long-term business plans in the country).
We would like to mention two more factors related to doing business in Serbia that are also important:
Serbia now automatically exchanges financial information. By joining the CRS (Common Reporting Standards) group, the country has allowed its companies to rid of all the limitations that they had to face before. Now Serbia enjoys the same status of a 'clean' jurisdiction as any other European country.
Serbia has signed nearly sixty treaties on avoidance of double taxation with other national states. The list of countries that Serbia has such treaties with is constantly growing.
You can learn more about the taxes in Serbia by following this link or by consulting our experts at info@offshore-pro.info.
Make the first step to establishing a company in Serbia today
It is rather easy to register a company in Serbia as we have said above. However, several aspects and nuances have to be kept in mind anyway. Our experts will gladly provide professional assistance to you with company establishment in Serbia.
We can help you set up a new company in Serbia or a branch of you existing company even if it is registered in a classical offshore jurisdiction. Besides, we can open an account with a Serbian bank for you and help you compile the full set of the documents required for that. In addition, we offer company maintenance services in Serbia that you can obtain via our Belgrade office.
For nearly twenty years, we have been helping clients overcome all sorts of bureaucratic barriers in a number of different national states. Please apply for a free consultation with us by writing to info@offshore-pro.info right now! We will rely on our vast experience to let you live a better life!