How to choose a foreign bank for opening an account: A free professional consultation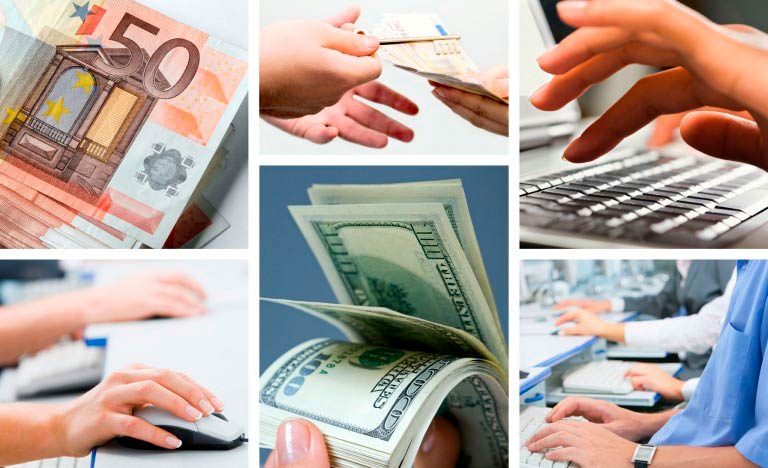 With our assistance, you can open an account with over 200 financial institutions all around the world, be it a traditional bank or a payment system. How can you choose an offshore bank from such a large variety of options? Take this opportunity to acquire a free consultation from professionals!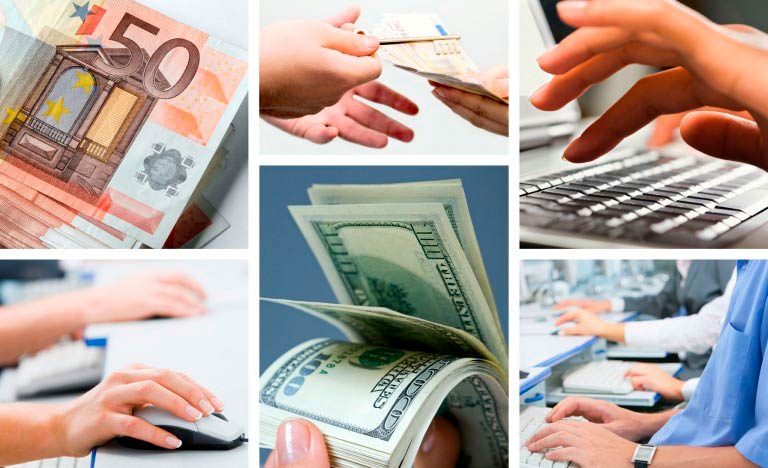 This portal belongs to Offshore Pro Group. We have been in operation for over two decades now and we have helped thousands of entrepreneurs to open personal and corporate foreign accounts in reputable banks stationed in onshore, mid-shore, and offshore jurisdictions.
We have established firm working relationships with the best financial institutions in the world. With us, you will have exhaustive information about the procedures that each bank applies. When you know the banks' operation mode, you can prepare the application in a most efficient way and set up a foreign bank account however challenging this task may be.
It is possible to open an account abroad both on a personal visit to the country and from home, via the Internet. Yet, you have to prepare the application carefully in both cases.
The process of setting up a foreign bank account can be divided into several steps:
Determine the foreign bank selection criteria
First of all, the choice of the bank will depend upon the type of account that you need: a personal or a corporate one.
Other decisive factors include the following ones: your place of residence and the country of your citizenship; the jurisdiction where your company is registered, the location of your clients; the available amount of capital; the expected account turnover, and many others.
The form below that you have to fill in takes into account most of these factors. When you submit this information to us (everything will remain confidential and will not be passed on to any third party), we can go on to the next step.
Choosing the bank in accordance with your needs and preferences
Based on the data that you supply and on our experience, we will suggest several possible solutions to you.
For instance, you may want a European bank account, your intended turnover is going to be more than 1 million dollars per year, and the necessary initial deposit amount does not bother you. In this case, we can offer you a few premium Swiss banks or some credit institutions of Lichtenstein.
If yours is a start-up company and one of your main tasks is to minimize the expenses but you want to have access to SEPA payments and work in the EU anyway, we have several practical solutions for you. We can suggest opening an account with a number of different payment systems. You can do it even if you have a business with a high-risk profile.
We will recommend several options to you and you will select those that appeal to you most of all. After that, we will start working with the banks and/ or payment systems of your choice.
Acquiring preliminary approval from the foreign bank
Thanks to our good connections with the banks, we can obtain preliminary answers from them if they are prepared to consider your application for their services or not. In some cases, the bank will be satisfied with the information that you will have provided in the form below. In other cases, you may have to supply some additional documents, or rather, their copies.
Banks that we cooperate with make preliminary decisions before accepting the application for consideration. If the decision is negative, we will waste no more time with this bank and go on to the next one on your list of preferred banks.
If the decision is positive, however, we will pass on to the next – most important – stage of the application process. (Sometimes, the fourth stage will have to precede the third one: it depends on the specific bank requirements.)
Preparation of documents in accordance with the financial institution requirements
This is a key stage in the account opening process regardless of the country and the bank or payment system that you choose. Without a properly compiled application document package, setting up a bank account is absolutely impossible.
When applying for banking services, you have to prepare the documents perfectly well. This is no exaggeration at all. In case some mistakes, misprints, or even inaccurate signatures are found in the application documents, the bank may deny service without any explanation.
The current world economic policies constitute the reason for such unfriendly attitudes on the part of the banks. The banks now have been turned into the principal line of defense against tax evasion, money laundering, and terrorism financing. They face huge risks of million- and even billion-dollar fines, banking license termination, legal action, and detention of bank presidents and compliance department specialists. These strict measures have been taken to put the international monetary system in order.
Thus, banks would rather deny service to a suspicious client (even if he or she has simply been late with filing the financial reports) than face such horrible threats.
All the documents have to be legible and the forms correctly completed. Besides, legalization (notarization) of many documents is often necessary. There must be no errors, blots, or corrections in the submitted papers. All the stamps and signatures must be found in the right places.
At this stage of the application process, BEFORE sending the documents to the bank, we will carefully check each document. We may also ask you to make some changes or to replace the documents that might appear unclear to the bank administration when it considers your application.
In addition to that, we highly recommend that you provide for synchronized arrival of the documents to the bank even if they have to come from different countries.
Please also mind that the bank may request some additional documents anytime. Even if you feel that the bank's request is somewhat strange, please do not argue and supply whatever they want. Unfortunately, the current situation is such that banks select clients, not vice versa, as it used to be before. To obtain service from a reputable financial institution you have to meet all the requirements. This is the matter of security – for the bank as well as for yourself in the future.
Bank form completion
When it comes to completing the forms, every bank will have a different bee in its bonnet. One bank wants the form completed only in blue ink. Another one does not want the signature to trespass the borders of the designated rectangle, and so on.
It also often happens that our clients confuse company owners and its directors, or the beneficiaries and the managers. We make sure that the application documents avoid such mistakes and all the forms are filled out correctly.
Postage of the documents to the bank
Before you send the final document package to the bank, we will ask you to send us scans of each and every document to make sure that there are no mistakes. This way we will save you from possible additional expenses: if some document is missing, the bank will request it and you will have to pay for the courier services again.
Some banks will agree to open an account for you on receipt of document scan copies, not necessarily originals. After they confirm their willingness to set up an account for you, however, you will have to supply document originals anyway. Only after you do so, will you have full access to your foreign bank account.
Opening an account in an offshore bank is a difficult task indeed but keeping it functional is not easier at all. To keep your account going you have to follow the bank rules such as the ones below:
Make transactions that correspond to your business (or personal) profile;
Inform the bank beforehand about large transactions or those that are out of the ordinary (in terms of payment purposes and destinations);
Stay in touch with the bank, especially during the early days of service, as the bank may have questions about certain transactions. You may well be asked to provide some clarifications or some confirmation documents. Usually, you will be expected to do so within 24 hours;
Do not use your account for any illegal financial activities.
Another important thing to realize is as follows: we provide assistance in document preparation, introduce you to the bank, and support you throughout the account opening process. However, THE FINAL DECISION ALWAYS RESTS WITH THE BANK.
We will do everything possible to minimize the risk of service denial. But we need your support, your fast reaction to our questions and requests, and your willingness to follow our advice when communicating with the bank officers.
How soon the account is opened will depend on the bank you are applying to and also on the degree of your cooperation with us and with the bank managers. Normally, setting up a foreign bank account takes from seven business days. There are certain banks that take three to four weeks to consider the application. In an unfortunate case, your application can be processed for months and the bank can keep requesting additional documents again and again.
It is faster to set up an account with a payment system, though: it takes between one and ten days as a rule.
With our assistance, you can open an account in an offshore bank on a personal visit to the country where it is located or remotely, using the Internet and the mail service to post the document originals.
We will be happy to give you more information about opening accounts in foreign banks if you request it via e-mail: [email protected].
Below please find a questionnaire that you have to complete in order to acquire free professional advice on foreign bank account opening. You should provide as detailed and as accurate data as possible. This will allow us to provide the services of the highest quality to you.