Preapproval: bank's provisional consent to open an account for a non-resident applicant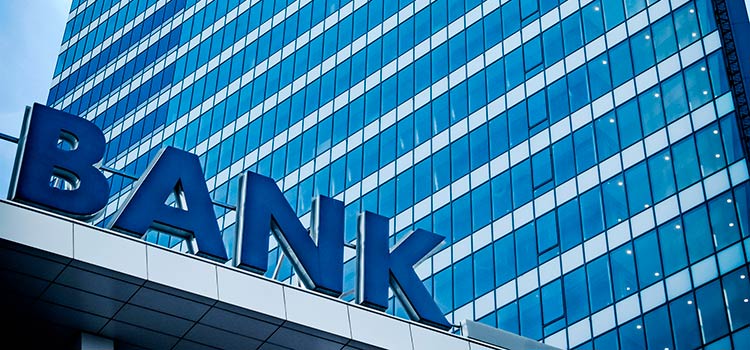 Below we describe what our preapproval service is about and who can find it helpful. After the text, you can find a questionnaire that we ask you to complete. If you do not want to read the text, you can proceed to the questionnaire straight away.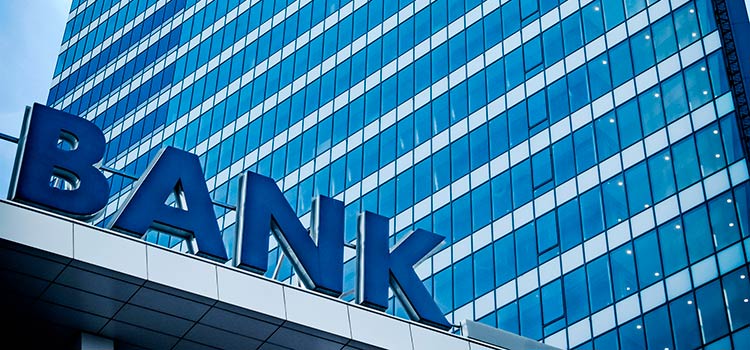 Opening a foreign bank account is becoming more and more problematic year after year. Even Serbia that has been a tranquil island, as far as the matter is concerned, is tightening the screws. Non-resident applicants for banking services – both private individuals and corporations – feel the pressure acutely in the Serbia of today.
Why is it happening? After the 2008 financial crisis broke out, large countries discovered that they needed more tax funds badly. Thus, they took measures to obtain tighter control over the financial flows. It particular, they launched the de-offshorization process, introduced new mechanisms of checking the legality of the sources of capital, and toughened the prosecution for tax evasion and terrorism financing.
Foreign applicants for banking services have been declared the most dangerous potential clients. This has led to a decrease in the number of applications. It comes to no surprise, however, as setting up a foreign bank account is very difficult in some countries and utterly impossible in some others.
The total control task has been imposed upon banks. Now they are responsible for what their clients are doing. If something goes wrong, the banks face million- and billion-dollar fines, license termination, and imprisonment of the CEO's and compliance department staff.
Over the recent years, the Compliance Department payrolls have increased manifold. At the same time, the job descriptions remain rather vague. There are tough punishments for misconduct but no rewards for good work.
The combination of these factors have brought about the effects that we are witnessing: banks treat new clients with great caution and check foreigners with especial rigor. The chances of banking service denial are extremely high these days.
In order to better your chances of acquiring service from foreign banks and to guard you against unnecessary risks we have commenced the 'Preapproval' product. Preapproval allows acquiring provisional consent to service you from the bank after it becomes well acquainted with your business model or with your personal income scheme(s).
The essence of the Preapproval service for opening a non-residence bank account
Every bank will have its own rules and requirements. Every bank client will have his or her own preferences and expectations. Our task is to combine those in such a way that you can successfully cooperate with a foreign bank for years to come.
With our free consultation, you can choose an appropriate bank to apply to and the right type of account to open. When you have done that, you can use our Preapproval service in order to obtain a provisional go-ahead from the bank.
Why is preapproval beneficial?
You can apply for services to two banks at a time;
You will receive a preliminary decision rather fast, within three to ten business days;
A limited set of documents is required for preapproval;
No document originals are required;
You will save money on document legalization and postage as electronic versions (scans) of the documents are accepted;
In case service is denied to you in one bank, you do not have to collect the application documents again and spend more money on their legalization and postage. Instead, you can go on to the next variant;
In case the bank preapproves your application, the cost of our Preapproval service is included in the cost of the account opening service.
Important: a preapproval on the part of the bank does not serve as a guarantee that the account will be opened when you submit the full package of application documents. However, the risk of service denial will decrease manifold, as the bank will have an idea of who you are and/ or what your company business model is. The important thing is to prepare the application documents carefully and respond to the Compliance Department's questions and requests in a timely manner.
The preapproval procedure
In order to use our Preapproval service you have to fill out the form that you can find below. You can also request a paper version of the form by writing to [email protected]. You can complete the form on your own or with the assistance of the consultant who helped you choose the bank while providing the free consultation to you.
On completing the form, you have to send it to us and we will check it for exhaustiveness. If everything is fine, you cover the cost of the service and we start working with the bank.
The bank then considers your case and draws a conclusion.
It will take us two business days on average to check the form you will have completed. The bank compliance department will need between three and ten days to consider your application.
If the first bank denies services to you, we go on to the second one. In this way, we help you save money on opening a foreign bank account.
If the bank is ready to provide services to you, you have to collect the complete set of documents and send it to the bank. The bank administration will consider your application and make the final decision in a while. The account opening service is a separate service and its cost shall be covered separately. At the same time, the cost of the Preapproval service can be deducted from the cost of the account opening service.
Who should use the Preapproval service
Not every company or individual will need our preapproval service. For example, if we have found a bank for you that services a large number of companies that are similar to yours, there are no objective reasons to expect service denial and you can pass on to setting up an account with this bank.
It will not hurt to obtain preapproval if your business activities are lawful and transparent but you set a high value on your time and prefer working in a maximally affective way. The preapproval procedure does not take long and it will allow saving time and money in case anything goes wrong.
It is necessary to obtain preapproval if you have chosen the bank without our assistance. This will at least let you have a fast answer and save you from waiting for months until your hopeless application is rejected.
It is imperative to obtain preapproval if your business company is engaged in the following types of economic activities regarded as high-risk:
IT companies and other hi-tech enterprises whose business structure is hardly comprehensible for the bank officers;
Companies that issue bearer shares;
Companies holding gambling licenses (including online casinos, poker rooms, etc.);
Companies dealing in "adult" business;
Companies dealing in medications and BADS (biologically active dietary supplements);
Equity trading companies;
Companies dealing in precious metal and jewelry trade;
Companies mining and trading natural resources;
Development and construction investment companies;
Companies and individuals intending to withdraw large amounts in cash;
Charity foundations;
Companies dealing in electronic and cryptocurrencies.
The preapproval service is inaccessible to the companies engaged in the following types of activities (because the banks that we work with will open accounts for them under NO circumstances):
Child adoption;
Child pornography;
Live animals;
Body parts, liquids, and remains;
Materials that violate copyrights, trademarks, and other intellectual property rights;
Self-made armor;
Goods and services originated from sanctioned countries;
Licensed activities for which the license is lacking.
The cost of the Preapproval service
If you would like your application for establishing a personal non-resident account preapproved by the bank, the cost of the service is 799 EUR.
In case you want to open an account for your company, the cost of the preapproval service is 999 EUR.
This price includes applications to two banks. It is also possible to enlarge the number of banks where we will seek preapproval for you. Every additional bank will cost you 299 EUR for a personal account and 399 EUR for a corporate one.
In case the bank preapproves your application, you can include the cost of the preapproval service in the cost of the account opening service. This is possible if you cover the cost of the latter service within three days from receiving the preapproval notification.
If all banks deny service to you, the money you have paid for the Preapproval service is not refundable.
Important: when providing a free consultation on choosing the best bank to apply for services to, we try to select the banks that are likely to agree to service you. Establishing an account for you in a foreign bank is our goal. However, the ultimate decision rests with the bank and its Compliance Department in particular. We will do our best to make your application documents conform to the bank requirements. But you have to understand that we are unable to influence the internal policies of the banks.
Our Preapproval service is available to applicants to Serbian banks or to any other county banks.
This service is available only for the establishment of current accounts (personal and corporate). It is not applicable to opening merchant accounts.
When filling out the forms, please insert the data that will correspond with the data that you are going to insert into the official application documents. Any discrepancy in the data may lead to service denial.
Please also be aware that the bank can request some additional documents at any time.
To obtain the Preapproval service, please complete the questionnaire below or otherwise request its paper version via [email protected].