A corporate account in Raiffeisen Bank Serbia with a personal visit – from 5,400 EUR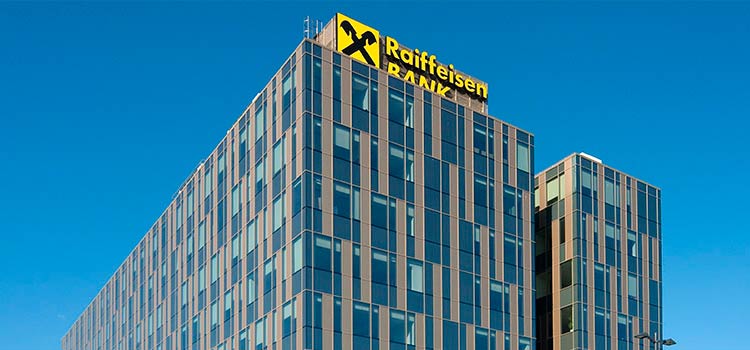 We invite you to consider the opportunity to set up a corporate account with Raiffeisen Bank Serbia. You can open an account for your local company or for a foreign one. We will provide support to you throughout the procedure.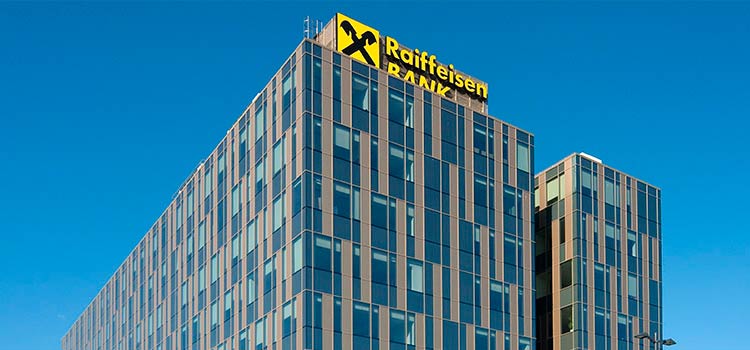 The Serbian division of Raiffeisen Bank is part of the Austrian banking group Raiffeisen Bank International. In Serbia alone, the bank manages assets that are worth 2 billion euros.
This bank was the first 100% foreign bank that came to Serbia. It happened in 2001 and by 2016, the bank had over 700,000 clients in the country. In view of the fact that the total population of Serbia was about 7 million people then, every tenth resident of the country was serviced at Raiffeisen Bank.
A large portion of the bank's clients are foreign business people who open accounts for their companies registered in Serbia, for their foreign company Serbian branches, or for their corporations stationed abroad.
Normally, you can open an account with this bank on a personal visit to one of their offices. You will have to bring the application document package along and spend about two hours in the bank. There is also a possibility to open the account remotely with the use of a power of attorney.
In both cases, however, the bank will rigorously check the prospective client and his or her company. It will be especially important to prove the legality of the sources of capital and lack of connections with the criminal world.
We highly recommend that you make use of our preapproval service that will allow obtaining a preliminary consent of the bank to open a corporate account for you. You will have to supply copies of the application documents for preliminary consideration. Should the preapproval be obtained, you can safely travel to Serbia and submit the document originals. The risk of service denial is several times lower if your application has been preapproved.
You can learn more about the preapproval procedure from our consultants whom you can contact via e-mail info@offshore-pro.info.
Services in Raiffeisen Bank Serbia
We can assist you in setting up the following types of accounts with this bank:
Serbian dinar current account;
Foreign currency account (euros, Swiss francs, and other currencies);
Savings (demand deposit) account.
These accounts will let you make local and international payments.
You can add corporate plastic cards to each account.
Credits and loans in Raiffeisen Bank Serbia
In addition to day-to-day transactions, you can use the credit services that the bank provides. The following loans are available:
A short-term loan for up to one year to finance your current operations, to refinance a loan, to pay the bills, and so on;
A long-term loan for up to ten years to build property, purchase production equipment, or to finance other capital investments;
You can also open a standing line of credit and receive funds from the European Investment Bank (EIB).
Factoring in Raiffeisen Bank Serbia
The bank provides for factoring possibilities to its client companies.
Plastic cards in Raiffeisen Bank Serbia
As we have said, plastic cards can be issued to corporate clients. These include:
VISA Business Electron debit card;
MasterCard credit card (the credit limit can be from 500 EUR to 10,000 EUR);
Serbian dinar plastic cards or foreign currency cards.
Payment acceptance in Raiffeisen Bank Serbia
Whether you work on the Serbian territory or beyond, the bank offers several payment acceptance methods.
You can use the usual POS terminals located at a number of places or make online transfers to your account.
Remote access to the account in Raiffeisen Bank Serbia
Naturally, Raiffeisen Bank Serbia, just like any other modern bank in the world, allows remote access to the account details. The account can be accessed via the Internet bank, a mobile application, or with a telephone call.
Documents required for opening a corporate account in Raiffeisen Bank Serbia
In order to set up a corporate account with Raiffeisen Bank Serbia you will have to collect the following documents:
Legalized passport copies for all company beneficiaries (owners and directors);
Proofs of addresses for all beneficiaries such as recent utility bills, for instance;
A brief description of your company business activities;
An extract from the Company Registry less than three months old;
By-Laws and other corporate documents of you foreign company;
Good Standing Certificate;
Legalized signature samples;
Other documents on the bank's request.
The bank reserves the right to request additional documents that you will have to submit.
It is also important to realize that when the account is opened, the bank will watch your transactions closely and you first transactions in particular. Thus, keeping the account going is not an easier task than setting it up.
You have to keep in touch with the bank as the officers may request some documents that will prove the legality of a certain transaction. You are supposed to provide these documents to the bank within 24 hours.
Otherwise, your account can be frozen or even closed.
In order to avoid possible problems connected with this requirement you can use a special service that we provide. You can appoint our Serbian office as a reserve contact point. In case the bank is unable to reach you, they can call our office and our consultants will answer all the questions on your behalf. This will allow the transaction to move on.
For the first few transactions, this service is free of charge. Later on, you can keep in for a fixed pay or reject it otherwise.
We would also like to draw your attention to the fact that non-residents of Serbia have to wait longer before their accounts are opened and in addition to that, they face higher risk of service denial in comparison to local people.
We highly recommend that you should consider acquiring a legal residence permit in Serbia. This is quite possible and quite affordable to do that and it will open new perspectives to you. You will have much less trouble interacting with Serbian banks and acquire an opportunity to become an EU resident and citizen after some time. We will be happy to assist you in this matter.
Register a company in Serbia and acquire legal and tax residency in the country.
Whether you want to become a naturalized Serbian or not, our specialist will accompany you on your visit to the bank office when you come to Serbia anyway.
The procedure of opening a corporate bank account in Serbia on a personal visit to the country
First of all, please apply for a free consultation on setting up a foreign bank account by writing to info@offshore-pro.info.
Use our consultant's assistance to select the bank and the account type.
After you have made the choice, you will have to cover the cost of the service and pay 5,400 EUR.
Then you will have to supply the full package of application documents. Besides, you will need to schedule a trip to Serbia and a visit to the bank. Please confirm the dates with us at least ten days prior to your arrival to Servia.
When in Serbia, you will have to pay a visit to the bank while our specialist will keep you company and help you set up a corporate account with Raiffeisen Bank Serbia.
Open foreign bank accounts with us!
Please address all questions to info@offshore-pro.info should you have any.
Tags
#Corporate Bank Account in Serbia
You are welcome to review other interesting articles on serbiawealth.info: