Licensed financial company or fintech business in Serbia
Are you thinking of setting up a regulated and licensed financial company in Serbia? If so, there are various options you can explore to be licensed and regulated as a fintech, asset management or investment business in Serbia.
We are already one of the internet's premier supplies to foreigners of Serbian company formation and bank account opening services in Serbia. More recently, we have helped a number of fintech businesses.
This service will likely be of interest to foreign companies who are already active in the fintech or financial services business outside Serbia, for example:
Forex Brokers
Electronic Money Issuers (EMI)
Payment Service Providers (PSP)
Money Services Business (MSB)
Crypto Wallet Providers
Mobile Money Issuers
External Asset Managers
Private Bankers
Trust Companies
Stock Brokers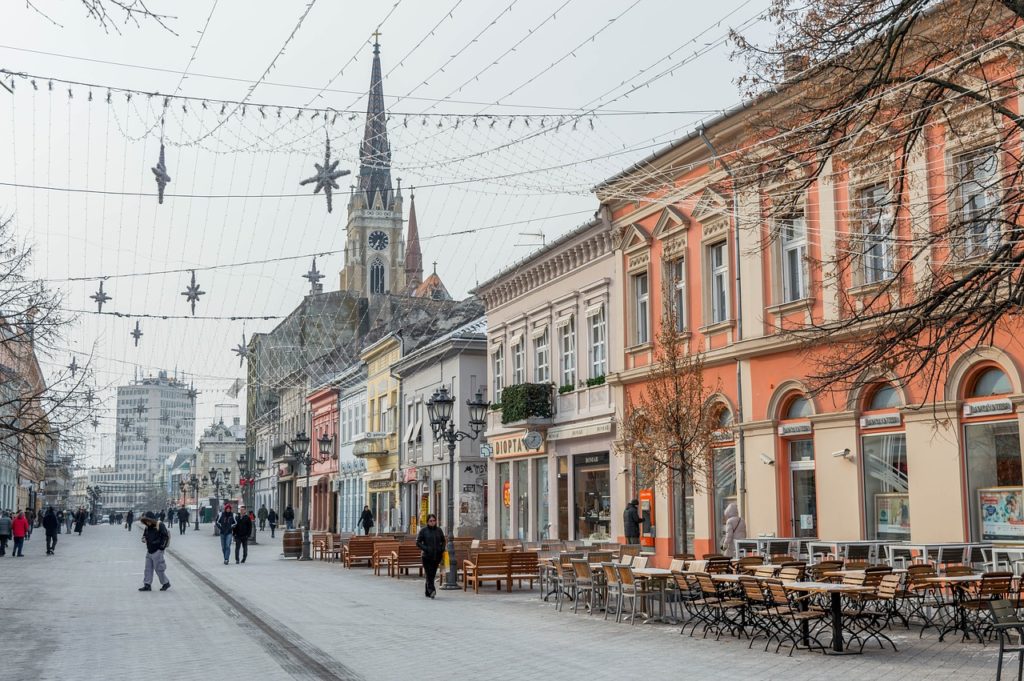 Fintech is a relatively new but exciting business sector in Serbia and is being propelled by Serbia's advanced tech capabilities. The main advantages of setting up your fintech business in Serbia have to do with access:
Access to the highly developed Serbian banking system with its advanced online multi-currency capabilities
Access to banking, wealth management and payment platforms in other countries that will potentially accept Serbian regulated counterparties: European Union, Switzerland, USA, Russia, Ukraine etc.
Access to the Serbian domestic market that is tech-savvy but does not have as many payment options as in the EU market.
Access to the highly skilled Serbian workforce who can handle your IT, security, call centers etc.
Access to the Serbian stock exchange: whether for raising capital or investing.
Generally, when it comes to licensing, Serbian authorities aim to follow European Union standards. However, as Serbia is not yet part of the European Union, the regulatory framework is slightly more flexible. There are no passporting rights so a local entity is always required. In most cases it is advisable to structure it as a Public Limited Company, also known as a Joint Stock Company. OP Group can help you with company incorporation procedures.
Financial Regulators in Serbia
Depending on what kind of financial or fintech business you want to set up, there are two main regulators:
Basic Requirements to Set up a Serbian Financial Services Company
As a general rule, to get started you will need:
At least two suitably qualified, trained and approved directors resident in Serbia who have passed or will pass 'fit and proper' type background checks
A physical office in Serbia
A business plan justifying in detail how the business will work and why you need to be regulated in Serbia
Besides this you will need all the same documents that regulated financial companies require in European countries such as AML-CFT policy, IT security policy, etc etc.
OP Group as an experienced corporate services provider is able to introduce you to suitably qualified Serbian-resident directors and attorneys and to prepare all necessary documentation for your application to succeed.
Procedure to Set up a Serbian Financial Services Company
Of course, this is a specialized field and each case is different. We recommend the following initial procedure:
1
Schedule an informal phone call with our Directors and Lawyers to discuss your project in outline terms and agree whether it is viable to proceed to the next step. If so, we will agree a fixed fee for handling Steps 2 and 3.
2
We will sign mutual NDAs and you supply as much written information as possible about your existing/proposed business, existing licensing and regulatory status in other countries if applicable, etc.
3
Arrange a visit to Belgrade allowing several working days. Having studied your documentation beforehand, we will schedule for you in advance meetings with the key lawyers, bankers, regulators, consultants etc and help you present the project, thereby gaining valuable feedback and opening a dialogue with the regulators. Of course, we will take good care of you in Belgrade, starting with our legendary VIP airport pickup service, hotel reservations, and all your transportation around the city.
4
After your visit and based on our detailed discussions we will produce a written report and a proposal to take your project to the next level.
Take the next step: Contact us and schedule a call to discuss your requirements!