Open a company with a bank account in a Serbian Free Trade Zone – from 4,500 EUR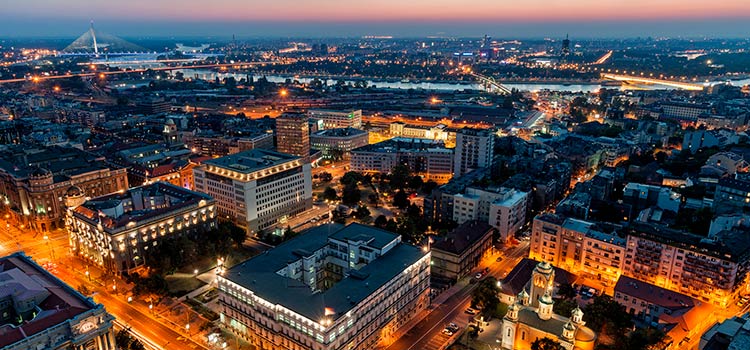 Establish a company in one of the Free Economic Zones in Serbia and pay less in taxes as well as administrative fees and customs duties. This proposal will allow setting up a profitable business in a European country with good perspectives within one to two months. You do not even have to leave home to acquire a full-fledged business company with a bank account in Serbia.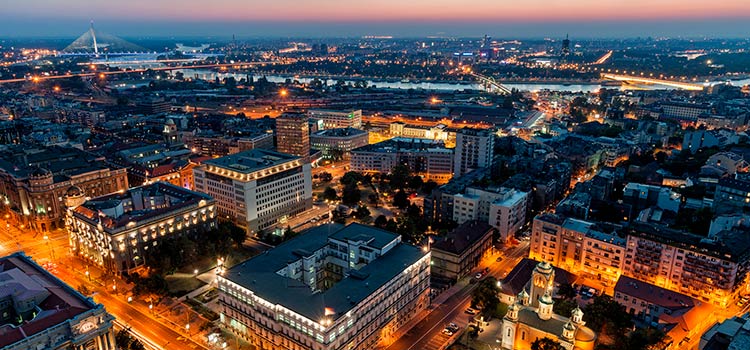 Serbian Free Economic Zones: what are these and how can you use them?
Free Economic Zones (FEZ) in Serbia are specially designated areas where entrepreneurs can find favorable economic conditions. In other words, these are places where inflow of investment capital – both foreign and domestic – is stimulated by greater opportunities, tax, and other financial benefits.
For example, FEZ resident companies are VAT exempt. Besides, they are free from any import duties when they bring production machinery or raw materials to Serbia from abroad.
The Serbian authorities have come to fully realize the great potential of the FEZ's. Thus, they actively encourage business people to establish companies on their territories by providing beneficial conditions. The number of FEZ's in Serbia is constantly growing and currently there are 14 Free Economic Zones in the country in total:
Pirot;
Zreninjan;
Subotica;
Novi Sad;
Sabac;
Uzice;
Kragujevac;
Svilyanats;
Smederevo;
Krusevac;
Apatine;
Lies;
Surf;
Belgrade.
As a rule, the FEZ's are established and governed by the local authorities. They host both domestic and foreign companies. The cooperation between the state and the business enterprises allows all parties to achieve their goals. Entrepreneurs can engage in any kind of commercial or production activities within the Zones simultaneously acquiring substantial tax incentives and other advantages. New jobs are created in the FEZ's, projects carried out, goods produced, services provided… Shortly speaking, business is booming in Serbian Free Economic Zones.
The FEZ's in Serbia greatly contribute to strengthening the country's role as a liaison point between Eastern and European markets.
There is a great variety of economic activities that entrepreneurs can pursue in the FEZ's – from intermediary services and resale of goods to heavy machinery production and property construction. Over the recent years, the following business activities have been developing at an especially fast pace in Serbian FIZ's: production, trade, storage and package, as well as banking and insurance services.
What are the advantages of establishing a company in a Serbian Free Economic Zone?
This is what you and your company will acquire if you choose to reside in an FEZ in Serbia:
The standard VAT in Serbia is 20% while your company will pay nothing!
When you import raw materials, machinery, or construction supplies, you do not pay any duties at all. However, when you export goods from the FIZ to Serbia, you pay export duties as if your company were located in a foreign country.
Free transfer of earnings beyond the Zone;
You can transfer the profits you make inside the FIZ to any country of the world, including Serbia, without the need to acquire permission to do so or pay any taxes or duties.
Beneficial geographical location;
Your company will be located in a critically important economic area. This is the so called 'Corridor X', a traffic artery that connects European and Eastern markets. Serbia also plays a crucial part in the new 'Silk Road' project. Needless to say, this location offers huge perspectives.
Access to the markets with a vast number of potential clients;
Serbia has one more colossal advantage that makes the country truly unique. It has made multiple free trade agreements not only with the European Union but also with other countries such as the United States and Turkey, for example. Besides, recently a new agreement with the EAEU (Eurasian Economic Union) has been signed as well. This opens duty free access for Serbian companies to the markets of Russia, Belorussia, Kazakhstan, Armenia, and Kyrgyzstan. Taken together, the population of these areas constitutes nearly 1.2 billion people.
Low company maintenance costs (rent, utilities, etc.);
Highly qualified and well trained workforce that comes together with a low cost of labor in Serbia;
The company can be established almost effortlessly and rather fast.
A European bank account can be opened for the company. Serbian banks come up to the highest international standards and provide modern banking services;
Company ownership in Serbia serves as legal grounds for acquiring residency in the country and later its citizenship. It also should not be forgotten that Serbia intends to join the EU in 2025, which will make Serbian citizens the EU citizens;
A separate note has to be made on the fact that Serbia joined the CRS (Common Reporting Standards) group in 2019. This has allowed it to leave the EU grey lists and become a fully respectable European jurisdiction.
Documents required for opening a company in a Serbian Free Economic Zone
Important: all application documents must conform to the Registrar's requirements. Any violation of the form completion rules may lead to registration denial. If your application is turned down, you will have to collect the documents AGAIN as no application documents are ever returned even if the application has been rejected.
Thus, it is important to follow our consultants' recommendations as far as form completion is concerned.
You will have to provide the following documents to us in order to set up a business company in a Serbian FEZ:
Company constitutors' documents:

Notarized copies of all passports (foreign and domestic) and/ or residence cards if the company is to be registered in the name of a physical entity;
The original of the Company Registration Certificate from the home country Registry if a legal entity is going to be the company owner. The Certificate has to be notarized, translated into Serbian, and translation apostilled.

Company director documents: a legalized passport copy and proof of address;
Company description if it is going to be the owner of the Serbian company. (We will provide a sample to you. You will have to have the description notarized and apostilled);
Signature samples for all document signers;
Registered capital;
Company legal address;
A description of the prospective Serbian company economic activities.
In addition to that, the following documents are required for opening a bank account for the company in Serbia:
A limited power of attorney, which we will draw up for you. You will have to have the power of attorney notarized and apostilled;
A notarized passport copy for each company owner and proofs of addresses (utility bills not more than three months old, for example);
The Serbian company corporate documents package (you will have it when your new company is registered in Serbia).
The application documents will have to be translated into Serbian. The translation will cost 20 euros per page.
The procedure of establishing a company in a Serbian Free Economic Zone
If you are interested in setting up a business in a Serbian FIZ with an account in a local bank, please place the request for this service with us by writing to info@offshore-pro.info.
Supply the documents that our consultant will specify so that we can ascertain our ability to provide the service to you. The consultant will also help you choose the best FIZ in Serbia that will accord with your preferences.
The cost of the service starts at 4,500 EUR if you intend to visit Serbia personally. If you would like to establish the company without leaving home, the price starts at 7,100 EUR.
Payments can be made by a bank transfer of with a credit card. Besides, you can use any payment services and means available to you such as Money Gram, Western Union, Web Money, or Bitcoin.
Then you will have to submit the full package of the required documents that we will help you collect. After we receive the documents (and the payment), we will start the company registration and then the account opening procedures.
One to two months later, you will have your Serbian company up and running and your bank account in the country fully functional.
If you would like to learn more about the opportunity described above, please contact us via e-mail info@offshore-pro.info. We will gladly answer your questions.
Tags
#Company Registration in Serbia
#Corporate Bank Account in Serbia
You are welcome to review other interesting articles on serbiawealth.info: