Open a personal or a corporate bank account in Serbia in 2020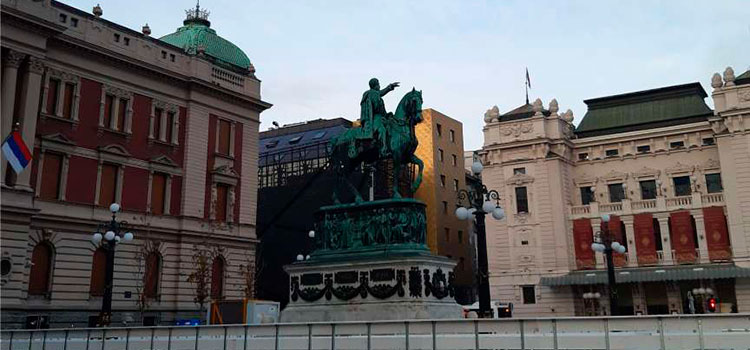 "Open a foreign bank account". This search query remains quite popular with entrepreneurs and private individuals. Of course, people pursue different goals when seeking to establish an account in a foreign bank but there is something they have in common anyway. They all look for an optimal financial solution, the one that will turn out most lucrative for them personally or for their businesses.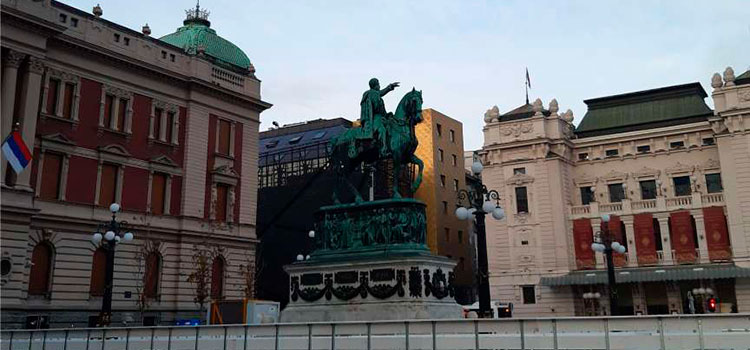 If you are among those people who ask this question, below please find useful information about the banking sector in Serbia. We will tell you about the possibilities that you can find in this Balkan country in 2020.
Serbian banking sector: advantages for you and your business
So, what is so attractive about Serbia in terms of opening a bank account in the country?
To begin with, we must say that this is not the only sector of economy that makes Serbia attractive for international businesses. As more and more foreign investments are flowing into the country, the banking sector's role is becoming ever more important.
Serbian financial institutions have improved greatly over the last few years. The range and the quality of banking services in particular are growing very fast. They are even beginning to challenge the traditional banking sectors of "old" Europe. There are multiple factors that contribute to this state of affairs and their combination makes contemporary Serbian banks very competitive.
The first factor to note is the Government's efforts in reforming the country's economy and the administrative system. The reforms have allowed the financers to gain more freedom in their actions. Their positions have also been strengthened through the passage of several legislative acts that cater to their needs.
The reform efforts did not go unnoticed with the international community. For example, recently the international Fitch rating agency have risen the country credit rating from BB to BB+ with a positive projection. The stably low inflation rate does not escape the experts' attention either. Together with other factors, the low inflation has allowed the Central Bank of Serbia to lower the base interest rate to 2.5%. All the leading world financial experts pay tribute to the economic progress and impressive achievements that Serbia is making these days.
Secondly, Serbia's close cooperation with the World Bank and the IMF has led to complete reformatting of the banking sphere in the country. Today it uses most effective transaction security technologies, it has well trained personnel, and it provides top-quality banking services.
IMF representatives also note the positive results that the structural reforms are bringing. At the November 2019 meeting of Serbian Prime Minister and IMF executive director, the parties agreed that the complex reforms must continue in Serbia. The IMF representative, on his part, assured the Prime Minister that his organization would continue to provide full-scale assistance to Serbia in further improving the business climate in the country and attracting more foreign direct investments.
This third factor may look rather strange in light of the booming economic development that Serbia is experiencing. However, it remains true: the costs of company maintenance in Serbia are comparatively low. The taxes are lower in the county than those in Western Europe, the rent prices are lower, the costs of electricity and other utilities are lower, and so on. This factor makes Serbian-produced goods and services less expensive.
A separate note should be made of the comfortable, that is, inexpensive bank tariffs, a large spectrum of account currencies to choose from, and the deposit security guarantees. Deposits in Serbian banks are insured for up to 50.000 euros, which means that you will recover this sum in case the bank collapses. These factors make Serbian banks quite competitive in comparison to the more expensive jurisdictions in Western Europe.
Another advantage that cannot be ignored is the intention of Serbia to join the EU in a couple of years. This fact certainly has a positive impact on both state and private financial institutions in the country. They are looking up to the high EU standards and trying to learn how to play by the European rules.
At the same time, Serbia preserves a loyal attitude to non-resident businesses. The conditions that a foreign company has to meet in order to establish a corporate bank account in Serbia are not only attractive but they can also be referred to as unique if you fulfill certain requirements.
You have to keep in mind one more thing, however. Since 2019, Serbia has joined the CRS (Common Reporting Standards) group of countries. This political decision has improved Serbia status in the international arena and allowed it to leave the grey lists that it used to be on before. In this connection, you have to understand the following:
If you have a bank account in a country that has signed the OECD convention (while most world countries have already done so), it means that the information about your account will be automatically exchanged with the fiscal authorities of your home country;
Thus, an account in a Serbia bank cannot be used to hide your capital from tax authorities.
A personal account in Serbia
With the current political situation in the world, it would be wrong to ask, "Should I open a bank account abroad?" The right question would be, "Where should I open a foreign bank account?" Here we are bringing to your consideration one of the possible alternatives.
A personal bank account in Serbia can give you access to a wide spectrum of banking services together with a high level of both their quality and security. Besides, if you are interested in it, you can also acquire professional consultations from best European financial advisors. They can help you plan your finances and optimize your financial flows, as well as suggest exiting investment opportunities.
You will have to pay a personal visit to Serbia in order to open a personal bank account there. In addition to that, you will have to supply the required application documents. We will gladly assist you with filling out the forms and completing other documents. This is a very delicate matter: one small mistake in the application documents may lead to the rejection of your application for services. Thus, you have to be careful about that.
Documents required for opening a personal bank account in Serbia:
Foreign passport or residence card. If you are a citizen of one country but a resident of another, please bring all the passports and residence cards;
A document to serve as a proof of your residential address such as a utility bill less than three months old, for instance.
The cost of opening a personal bank account in Serbia starts at 3,200 EUR.
A personal account can be opened very quickly if all the documents are in good order. Your visit to the bank will only last one to two hours.
If you would like to set up a personal account in one of the Serbian banks, please contact our specialists at info@offshore-pro.info for a detailed consultation on this matter.
Non-resident corporate bank account in Serbia
The current de-offshorization and other witch-hunting policies have made most European banks deny services to non-resident corporate clients and even close their existing accounts. Thus, non-resident banking is going through really hard times today. Setting up a bank account for a foreign company is not an easy task at all these days.
Even Serbia that is much less demanding in comparison to its European partners is going to check the application documents very scrupulously. You have to have some understanding for the banks too: if they provide services to an unreliable business company, they risk not only their reputations but their banking licenses as well!
This is an explanation of why the banks prefer to open corporate accounts via trusted intermediaries such as our company, for example. But even if such an intermediary is hired, the process is going to take more than a few days.
The most important thing to pay heed to is the preparation of application document package, of course. All the forms need to be completed in strict accordance with the requirements. (We will help you with that.)
Documents required for opening a corporate bank account in Serbia:
An extract from the Company Registry with an apostil that is less than three months old: the original and the translation into Serbian;
Certificate of Incumbency with an apostil that is less than three months old: the original and the translation into Serbian;
Certificate of Good Standing;
A notarized and apostilled Power of Attorney for opening a corporate bank account;
Company Charter, By-Laws, and other corporate documents and their translations into Serbian;
A description of the company economic activities, in Serbian;
Passport copies for all company beneficiaries and officers (owners and directors).
IMPORTANT: Some banks may have different lists of required documents. Some may also request additional documents.
The second important thing to remember is that you have to maintain contact with the bank after the account is opened. This is imperative in Serbia in particular. The bank is going to use the first transactions that you make as indications of your reliability as a client. Thus, it is going to watch them with scrutiny and may well request confirmations of the legality of certain deals.
In case the bank administration is unable to reach you and ask you a question concerning this or that transaction, they will become alerted. They will put you on the list of suspicious clients and if lack of contact happens again, they can even close your account.
For this reason, we have introduced a new service recently. You can use our Belgrade office as a spare point of contact. If the bank cannot reach you, they can always reach us because our back office is stationed very close. We will talk to them on your behalf thus preserving your good reputation with the bank. This service is free of charge for the first few transactions. Later on, you can keep it for a fixed pay or just stay available to the bank officers at all times.
The cost of opening a corporate bank account in Serbia starts at 6,000 EUR.
You will be pleased to know that your personal presence in Serbia is NOT necessary for setting up a corporate bank account there. The account can be opened within two to three weeks.
You are most welcome to ask questions and/ or clarify certain details by writing to info@offshore-pro.info. Our experts will advise you on opening a personal and/ or a corporate bank account in Serbia and suggest the best options to you.
Tags
#Corporate Bank Account in Serbia
You are welcome to review other interesting articles on serbiawealth.info: