Registration of a foreign company branch in Serbia with an account in a local bank – from 4500 EUR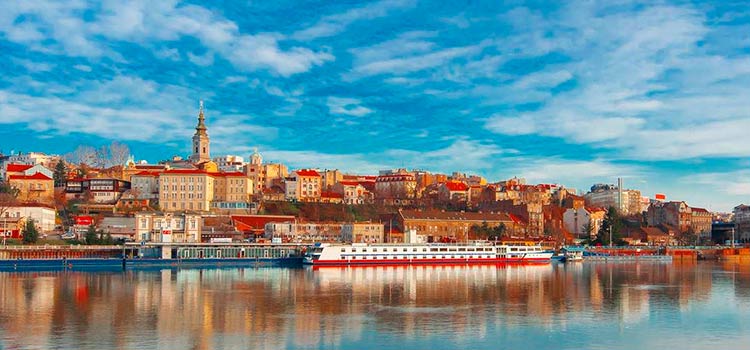 We invite you to consider the possibility to establish a Serbian branch of your company and open a corporate bank account for it in the country. It does not matter if your company is registered in a classical offshore jurisdiction. The process of establishing the branch and setting up a bank account takes between one and two months.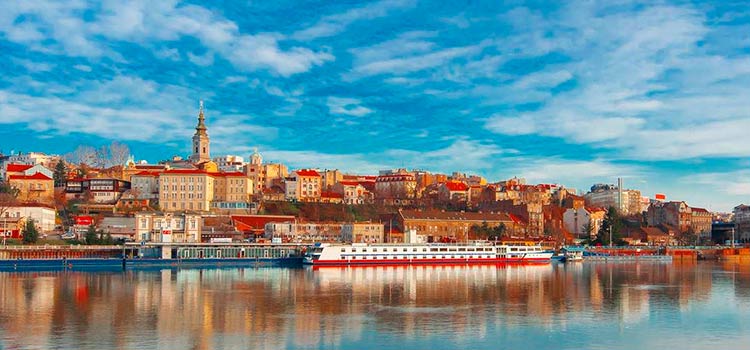 Serbia as an economic center: Why should you register a company or a branch in Serbia?
Serbia is located on the Balkan Peninsula and it is referred to as the economic center of the region more and more often. There are several good reasons for this:
The country's economy is growing and the public welfare is improving;
International organizations including World Bank take Serbia very seriously;
Considerable investments come to the country from the EU, China, the US, and Russia;
Serbian authorities are open for cooperation and they keep their international economic policies maximally neutral;
The authorities follow the policy of private business support offering favorable conditions for its development in Special Economic Zones in particular;
Serbia has a pragmatic and transparent national legislation.
These factors incentivize foreign investors to bring capital to the country. And big money always means big opportunities.
Below please find an incomplete list of advantages that you can make use of by registering a Serbian branch of your (offshore) company:
First, you can establish a Serbian branch of any company including one registered in an offshore jurisdiction;
The branch will set up an account in a local bank, which means that you will have a bank account in Europe that your offshore company can legally use;
The branch maintenance cost is low in Serbia: 100 EUR per month for rent of official address and another 100 EUR per month for accounting services;
You can open a branch without paying a personal visit to Serbia;
The branch receives its own TIN (Taxpayer Identification Number) when it is registered with the Serbian Registrar, however, the branch acts on behalf of the parent company;
You can manage the branch from anywhere in the world without having to live in Servia;
At the same time, we recommend that you apply for a permanent residence permit in Serbia especially with the view of the fact that the branch establishment entitles the investor to do so;
Serbia is planning to join the EU in the near future;
Serbian authorities have signed over 50 agreements on avoidance of double taxation and they have also made free trade agreements that provide for duty-free trade in the market where 1.1 billion potential consumers reside;
Serbia has a well-developed banking sector and great experience in the use of various financial instruments;
Serbia has joined the automatic exchange of information group, which has allowed it to leave the black lists and improve its international reputation;
Your parent company funds can be transferred to its Serbian branch account.
The corporate tax in Serbia is 15% but you can lower the effective tax rate by intelligently interacting with the parent company.
Acquiring legal residency in Serbia would be a wise thing to do. This will let you use the double taxation avoidance agreements for you private purposes and become a resident of the country that will soon be part of the EU. Establishing a foreign company branch in Serbia, registering a new company or purchasing real estate in the country are alternative ways of obtaining a Serbian permanent residence permit.
Legal residents have less trouble setting up personal and corporate bank accounts in the country. Besides, Serbia does not automatically exchange financial information about its residents.
The unique possibility to open a bank account for the Serbian branch of a foreign company
Opening a bank account for an offshore company – the so-called 'non-resident account' – is not an easy task. For many classic offshores, it is hardly performable at all especially if they do not use the professional intermediary services.
However, Serbia offers a unique solution that will give you a European bank account and thus a solid reputation.
When establishing a Serbian branch of a foreign (offshore) company, you acquire an opportunity to open a bank account for this branch. This will take more time than we would like it to take but within a month or two, you will have the branch registered and an active bank account opened in Serbia.
A pleasant feature that this procedure has is that you do not have to come to Serbia in order to open a bank account for you branch there. All you have to do is issue a Power of Attorney in the name of a trusted agent.
There are several nuances that have to be taken into account, however. The branch will have its own TIN but it will act on behalf of the parent company. The parent company will have unlimited liability for the obligations of the branch.
Before you can set up a bank account in Serbia, you will have to show that your parent company has an account. Thus, you will have to supply a document from the bank or the PSP (Payment Service Provider). If for some reason you do not have an account, you should not worry about it, as we know how to solve this problem. We can open an account for your company with a bank or a payment system somewhere else in the world.
Here is one interesting observation: the more trustworthy and the more official the document from the bank looks, the more easily it is accepted.
The second nuance is a much more pleasing one. The deposits in Serbian banks are insured. Any client is guaranteed a payment of up to 50,000 EUR even if the bank collapses.
When the company annual turnover exceeds 65,000 EUR, it has to file the VAT payment report. Such reports have to be signed by a company officer – yourself or a hired director. There is an exception to this rule, though. If the parent company transfers money to the Serbian branch account, you can use this money the way you like.
And the third nuance is as follows: Serbian banks conform to all the international requirements including automatic exchange of information. They examine the clients and their transactions.
We will gladly assist you in opening an account in Serbia but you will have to be very careful in using it. This is especially true for the first few transactions. There is a good chance that the bank will have questions related to these transactions and you will have to answer the questions very promptly, within 24 hours. Otherwise, the bank will have to cancel (freeze) the transaction and put you on the list of untrustworthy clients. After a couple of such incidents, the bank may say goodbye to you.
It is crucially important to respond to the bank quickly and supply the documents certifying the legality of the deal. Understandably, there may be situations when you cannot respond in a timely manner when you are unwell or on vacation, for instance. However, these are going to be lame excuses for the bank. In any case, there is a good way out.
We provide for an opportunity to use our Serbian office as a back-up contact for the bank. If the bank fails to get in touch with you, it can contact our company and we will do everything possible to make sure that the transaction goes through and your reputation with the bank does not suffer. This service is free of charge for a few first transactions. Afterwards, you can choose to cover its cost or discontinue it otherwise.
Just a reminder: it is more difficult and more time-consuming to open a bank account in Serbia for non-residents. If you have a legal resident status, you can set up an account within days.
Documents required for registering a foreign company branch in Serbia
In order to establish a company branch in Serbia you have to collect the following documents:
Two copies (for the Serbian Registrar and the bank) of the Company Registry extract that is not older than three months and apostilled and also Certificate of Incorporation or Certificate of Formation;
Two copies of the Certificate of Incumbency not older than three months, apostilled and carrying the names of the company owner(s);
Certificate of Good Standing;
Nominee service agreement if applicable;
Serbian Registrar forms for establishment of the branch – we will supply the forms to you and you will complete them under our guidance and send them back to us;
Passport copies (domestic and foreign) for all company owners;
A legalized limited power of attorney for branch establishment;
The foreign (offshore) company resolution on establishing a branch in Serbia – we will assist you in drawing up this document;
A completed form signed by an authorized individual that confirms the parent company consent to bear responsibility for the liabilities of its Serbian branch;
A document confirming that the parent company has an account with a bank or a PSP – not older than one month. (The more reputable this document looks, the better.)
All the documents have to be translated into the Serbian language.
If you hire Serbian residents for work in your company branch, they have to be registered with the insurance fund, the pension fund, and the social security fund.
The branch shall submit financial reports and the balance sheet including the profit and loss statement for the parent company.
There is a very important aspect in the document preparation process: we prepare the application forms the way that the Serbian Registrar wants to see them. Any unauthorized change to any document may lead to the application rejection. This will mean that you have to start the document collection process FROM SCRATCH, as the Registrar does not return any documents even if the application has been rejected.
For you, this would mean losing time and money. Please consult us on the proper ways to complete the forms.
Registering a foreign company branch in Serbia: some specifics
Just like in most other countries, a branch in Serbia shall have an official address and keep the books. We will be happy to provide these services to you but you can also hire a different company.
However, we have to clear this issue out at the document preparation stage. If you do not wish to use our company support services, we will not charge you for them, of course. But then we will not bear the responsibility for communicating with the Serbian state agencies for you.
If you decide to apply for these services later, the fees will be calculated in the hourly basis.
To make the services most convenient for you and to help you save some money we offer Family Office services, which provide for a complex solution of some of your major tasks.
Concierge services Package
Basic

440 EUR per month

Medium

940 EUR per month

VIP

900 EUR per month

Company/ Branch registered address
V
V
V
Original documents storage, archive, scanning of the incoming messages, communication with accountant (up to 5 e-mails or phone calls per month)
V
V
V
Communication with tax authorities, state agencies, and banks (up to five contacts per month)
V
V
V
2 hours of consultations or legal services
V
V
2 hours of miscellaneous services for you
V
V
1 additional hour of consultations
V
Transportation in the city for 2 days
V
3 hours for simple tasks
V
Unlimited assistance in the interaction with the accountant and state agencies
V
Serbian branch registration and maintenance costs
The total price of company branch registration and bank account opening in Serbia is from 4500 EUR. The following services are included in the package:
Registration of the Serbian branch;
Payment of state duties;
An account in a Serbian bank;
Registered (legal) company address for three months;
TIN acquisition;
Consultations and assistance in completing the application forms.
Additional costs that you will have to incur include the following:
Translation into Serbian – 20 EUR per page;
Limited Power of Attorney – 800 EUR;
Appointment of a Serbian resident to sign the documents that will go to the tax authorities – 1,000 EUR.
Serbian branch annual maintenance costs:
The legal address (mandatory) – from 100 EUR per month or 1,200 EUR per year;
Accounting records (mandatory) – from 100 EUR per month or 1,200 EUR per year (the ultimate price will depend on the volume of work to be done).
It would be sensible to hire a person to work for the Serbian branch in order to enhance the company economic substance – or physical presence – in the country.
The procedure of establishing a foreign company branch in Serbia and opening a bank account in the country
Please contact us via info@offshore-pro.info and inform us of your desire to establish a branch of your (offshore) company in Serbia and open a bank account for it in the country.
Supply the documents that our expert will request so that we can ascertain our ability to provide this service to you.
Cover the cost of the service – from 4500 EUR. We will discuss additional services with you including the post-registration company maintenance service.
You can pay with a credit card, by a bank transfer, via WebMoney, Western Union, or MoneyGram, or in Bitcoins.
Supply the full package of the required documents to us. Upon receiving the documents and the service payment, we will launch the process of branch registration and account opening.
Banks require that the documents be signed by the prospective client personally. You can come to Serbia and sign them on site or otherwise, we can send you the documents for signing by mail and you will send them back to us afterwards.
After one to two months, you will have the branch operational and its bank account accessible so you can start doing business in your Serbian branch.
Today Serbia offers truly unique conditions to foreign business people. You can learn more about the opportunities available in this country and ask any questions in relation to our services by writing to info@offshore-pro.info. We are looking forward to hearing from you.
Tags
#Company Registration in Serbia
#Corporate Bank Account in Serbia
You are welcome to review other interesting articles on serbiawealth.info: