Serbia's friendly neutrality: a perfect environment for international business
Serbia, and its predecessor state Yugoslavia, have a long history of nonalignment policies. This neutrality has allowed Serbia to retain and protect its national character and act in the interests of its people. Even though it is a small landlocked Balkan country, Serbia avoids provocations and has concentrated on maintaining friendly relationships with the EU, Russia, China, and the USA.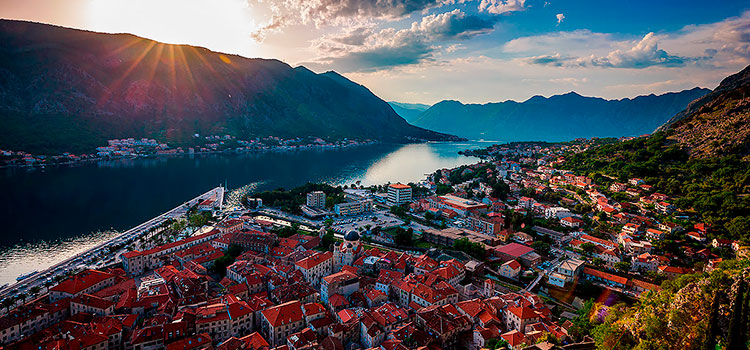 Our Top 8 Reasons to do Business in Serbia
Thr Republic of Serbia is open for business: especially company incorporations, international banking and foreign investment!
Belgrade, Serbia is a business and banking hub in South East Europe and has been described as the "Switzerland of the Balkans".
Serbia is well integrated with Europe but is not part of the European Union. We enjoy the best of both worlds.
Serbia is business friendly and maintains warm relations with the European Union (accession state), Russia (fellow Orthodox country with no sanctions), Turkey, China (Belt Road Initiative member state) and other global powers.
Its open economy, with availability of highly-educated labour and premises at low cost, has already attracted significant foreign investment.
The Serbian Banking sector is highly developed with many international players from east and west.
Serbia's flexible visa and residence permit policy is easy to navigate and welcoming to international investors.
The Serbian tax system is designed to encourage international investment while the Serbian government is approachable and flexible.
Serbian universities are world famous for the quality of their teaching, and education at all levels is available in many languages.
If you are interested in arranging a no-obligation Zoom meeting or conference call with one of our Serbia-based business consultants, who also understands the international big picture, please do not hesitate to contact us!
Foreign Direct Investment in Serbia
Serbia receives the largest share of foreign direct investments in the region. The country has attracted over EUR 31 billion of inward foreign direct investment since 2007. (Source: Development Agency of Serbia)
This healthy FDI track-record is has resulted in many international awards. The country is ranked No. 1 at the FDI 2019 Europe list, based on the criteria of Greenfield investments relative to the size of economy (Financial Times, fDi Report 2020)
Serbia is ranked number 1 globally for the fourth year in a row, as the country that creates most FDI jobs per million inhabitants, according to "IBM Global Location Trends 2020".
Since the onset of economic reforms, Serbia has grown into one of the premier investment locations in Central and Eastern Europe. The list of investors includes global players like Fiat Chrysler Automobiles, Bosch, Michelin, Siemens, ZF, Yazaki, Brose, Panasonic, Continental, Microsoft, Schneider Electric, Toyo Tires, NCR, Cooper Tires, Johnson Electric, Leoni, MTU, Barry Callebaut, Magna, Calzedonia, and many others.
Privileged Geographic Location
Serbia is certainly lucky to have a unique geographic position. It serves as a bridge between the west and the east, between European and Oriental countries. Large players in the world economy such as the EU, Russia, China, and the USA are interested in maintaining warm relationships with this small country.
Serbia is open to everybody: it has made a great number of free trade agreements and setting up a company in Serbia is an attractive proposition for international entrepreneurs. By registering a company in Serbia, you can bring your business to the truly international level. With our assistance, this is going to require very little effort and only small expenditures on your part.
What is so attractive about Serbia? What makes both European and Chinese, American and Russian corporations bring billions of euros and dollars to the country? What makes small business companies establish presence in Serbia? We can give several simple answers to these questions….
Business advantages of Serbia
We have mentioned the first advantage above: Serbia is open for cooperation with various countries and blocks. It is able to withstand pressure from different sides as it calmly develops stable working relationships. The EU in the first place as it is Serbia's major partner but also with China, Russia, the USA, and other states.
The second advantage is the low cost of company establishment and maintenance in Serbia. It is going to cost you as little as 2,400 EUR per year to maintain a Serbian-registered company. This includes the rent of the company registered office address and book keeping services, both of which are mandatory in the country.
The prices of electricity, natural gas, and other utilities are also lower in Serbia than in the rest of Europe. The average salary in the country has increased from 400 to 500 EUR per month over the last two years.
The third point is that you can open a company in Serbia from wherever you are on the planet. If you apply for our services, we can register a company in Serbia for you remotely. What you will have to do is supply the required document package and issue a limited Power of Attorney that will authorise us to act on your behalf to register the company.
In addition, Serbia offers two opportunities that make it especially attractive for international business people. First, it is the possibility to open a Serbian branch of a company located somewhere else. This will allow establishing an account in a local, that is, European bank for the branch. If you have a company that is registered in an offshore jurisdiction, you know about all the difficulties that you have to face. Now, if you set up a branch in Serbia, you can establish legal presence and substance in Europe for your offshore company. In our opinion, this sounds like a chance that should not be missed.
Secondly, Serbian-registered companies have no trouble opening corporate bank accounts with the local banks. There are several international banks that have branches in Serbia and they will gladly open accounts for resident companies as well. It is possible to set up a corporate bank account for a foreign company in Serbia too. However, doing that for a local company is going to work out much simpler and faster.
Serbian banks have come a long way in the twenty-first century. Today, they have acquired vast experience in international financial operations including import-export deals and trade financing. The increasing number of international corporations that are coming to Serbia only enhances the bankers' skills and experience.
A foreign business in Serbia will also benefit from over fifty double taxation avoidance agreements that Serbia has signed with other states. In addition to that, the large number of free trade agreements that is has made will give you duty-free access to the markets with the total population of over 1.3 billion potential customers.
There is one more tempting opportunity that you can use via establishing a company or a branch in Serbia. Business investments into Serbia allow acquiring legal residency in the country. This status will bring many advantages to you including the ease of opening bank accounts in the country. For example, setting up a corporate account in Serbia should take not more than a week if you are a legal resident in the country.
You should also bear in mind the fact that Serbia is an official candidate for EU membership. Legal residency in the country for some years will lead to full Serbian citizenship. And Serbian citizens are going to become EU citizens in the near future. Need we explain what this means?
There are also fifteen Free Economic Zones (FEZ) in Serbia. The companies residing in these Zones are exempted from VAT as well as customs duties. Establishing a company in a Serbian FZ will be especially lucrative for some types of corporations – for example, manufacturing enterprises. As is the case with any other company in Serbia, a FZ company can be established through our offices in Belgrade.
Such huge corporations as Ariston from Europe and Linglong (car tyre manufacture) from China have already opened plants in Serbia. KfW, a large German bank is investing into infrastructure development projects and the construction of car parts manufacture and repair facilities. Many other international investors are putting money into Serbia.
We are talking about billions of euros and dollars here. The Serbian authorities (almost) lean over backwards to attract foreign capital to the country. They offer various incentives and bonuses to foreign investors. This does not concern only large corporations: small companies can also make use of the favourable business conditions that are found in Serbia.
Thus, if you are looking for a friendly and stable jurisdiction that has a large network of international partner relationships all around the world, a beneficial taxation system, and wonderful perspectives, do take a good look at Serbia.
Serbian Business Customs
Businesspeople in Serbia will be are familiar with western-style market economy philosophy, customs, and business practices. Top management typically is designated by the title of Managing Director, a position denoting the key decision-maker.
Business relationships in Serbia are founded on trust: it takes time to build up a relationship of trust. It is very likely that Serbian business partners will invite you to dinner. Meals in Serbia are normally meat-based (all kinds of meat). It is usual to toast with a shot of slivovitz (traditional Serbian plum brandy) or rakiya (fruit brandy)
We will be happy to assist you in opening a new company or a branch of your existing company in Serbia and setting up a bank account for it. The international interest in this country is growing rapidly. This means that establishing presence in Serbia will soon become not so easy and inexpensive as it is at the moment. Please apply for our services by writing to [email protected] while the time is right for it.