Open a Hong Kong company Serbian branch and a European bank account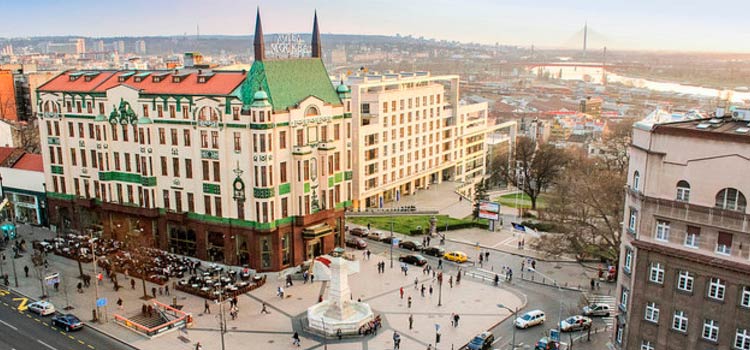 We invite owners of business companies registered in Hong Kong to consider the opportunity of setting up a branch in a European jurisdiction that will have its own bank account there. Today Serbia is a wonderful option for a business that wants to penetrate into Europe and reduce the operational costs. This country is also for those who look to the future. In addition to that, your Hong Kong company can acquire a European bank account. Performing these tasks will take one to two months but everything can be done remotely so you will not spend too much time nor money on these matters.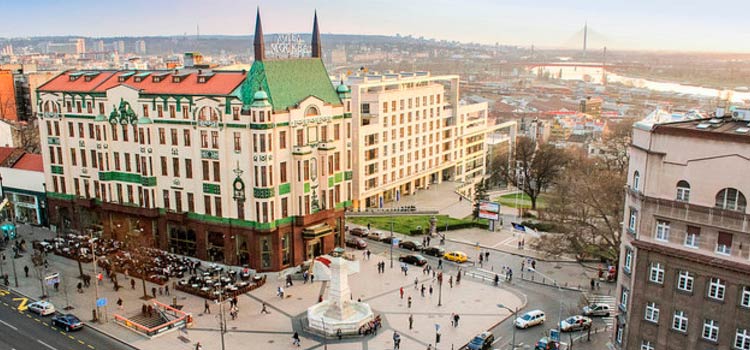 A Hong Kong company Serbian branch with a local bank account – a unique opportunity for your business
Hong Kong is still a popular jurisdiction to register business companies in. Indeed, some benefits such as tax incentives that it offers are quite weighty. Recently, however, the situation has been changing for the worse as the operational costs are growing and some advantages that were there before start to disappear.
The performance of some organizational as well as financial tasks is becoming more complicated than it used to be. If you are looking to enter new markets, especially European ones, Hong Kong may not be the best home base for it. But there are always alternatives around – you only need to look closer. Besides, shelving your Hong Kong company is not necessary at all.
Over the recent years, Serbia has been attracting the attention of an increasing number of foreign investors. Thanks to the Serbian Government efforts to bring more foreign capital into the country and to stimulate small- and medium-size business development, the economy is literally booming at the moment. Increased investments have brought about not only business climate improvement in Serbia but also some new interesting financial and administrative solutions for the existing enterprises.
One of the unique solutions that only Serbia offers (at least it is the only country in Europe that does so) is the possibility to establish a company branch there that is registered in an offshore jurisdiction that raises suspicions in the authorities of other European (and world) countries.
The possibility to also open a local bank account for the Serbian branch can be referred to as a cherry on top of the cake. If you do not reside in a European country, this is a perfect chance for you to establish a non-resident corporate account for your company in Europe. Setting up such an account is becoming harder and harder today. For some offshore companies, it would be simply impossible if it was not for Serbia.
What other advantages do you gain when registering your Hong Kong company branch in Serbia?
As we have already said, it is possible to set up a Serbian branch even for an offshore company, let alone a mid-shore one. Thus, you can do business via your subsidiary that has much more appealing looks for your counteragents. You will also acquire the possibility to conduct business activities in Europe. It is important to note that the branch registered in Serbia will have its own TIN (Tax Identification Number) but it will act on behalf of the parent Hong Kong company;
You can use your Serbian bank account for your Hong Kong company business transactions;
Your branch company maintenance costs will be optimal as the registration, prices, service, and other prices are lower in Serbia than almost anywhere else in Europe;
You will have direct access to the European markets but not only to them. Serbia has free trade agreements with over fifty national states and thus you will gain access to the markets whose population exceeds one billion people. Besides, the large number of double taxation avoidance agreements that Serbia has signed will protect you from overwhelming taxes if you want to do business on the international scale;
Serbia is queuing for the EU membership, which makes it conform to the strict legal requirements, improve the overall service quality, and develop business infrastructure;
Besides, establishing the branch in Serbia will make you qualified for a permanent resident permit that can ultimately lead to the full Serbian citizenship;
Serbia has joined the automatic exchange of information treaty, which has allowed it to leave the lists of questionable jurisdictions and improved its international reputation greatly. Thus, your Serbian branch is going to be a full-fledged European company to cooperate with a large number of partners and clients from all over the world;
The banking sector in Serbia is stably growing. Such international agencies as Fitch and Moody's have been raising Serbia's ratings again and again over the recent years. Local banks have well-trained personnel and an advanced system of correspondent accounts and good connections with banks from many other parts of the world. This will let you optimize your fund management and find some promising investment options.
Hong Kong company Serbian branch: how to open a bank account for it in the country
A European bank account for your Serbian branch (and thus, indirectly, for your Hong Kong company) will be a precious asset indeed. As we have said above, opening non-resident bank accounts in other European jurisdictions is a difficult task. Especially if no professional intermediary is taking part in the negotiations.
European banks are generally overly careful when it comes to admitting new clients. They want to scrupulously check every potential customer. It is understandable as no bank wants to be involved in a scandal with an untrustworthy client nor attract unnecessary attention from the regulative authorities. With the modern campaign against offshores, such things have happened more than once.
So, establishing a bank account for a foreign company in Serbia is a valuable opportunity that has to be used with great care. There are certain nuances connected with this issue that should not be overlooked or ignored.
First, opening an account is going to take quite some time, up to two months probably. At the same time, the branch registration should not take more than a week or so. You should not haste with setting up a bank account, as the bank will naturally want to check the new client diligently.
By the way, you could consider acquiring Serbian legal residency as this would make the procedure of opening the account faster and easier. Please inquire about the details of this possibility when you talk to our specialists. This move could open up a number of new perspectives to you.
Second, you will necessarily have to provide confirmation of your parent Hong Kong company having a bank account already. Thus, you will have to supply an official letter of confirmation from your current bank. If you do not have a corporate bank account for some reason, it is not a serious problem as we can easily set one up for you anywhere in the world.
Third, the Serbian bank will keep a jealous eye on your transactions at the initial stage of your cooperation. This means that any transaction can be 'frozen' in case you fail to confirm its legality. Thus, you have to stay in touch with the bank by all means. They will want to receive your answers to their questions within 24 hours. If you cannot be reached and this situation repeats, you risk losing your account.
This double cautious attitude on the part of the bank will keep until you build rapport with them and prove that you are a reliable client. To help you acquire good reputation with the bank we offer a special service. You can use our Serbian office as an emergency contact point. In case you are out of reach, we will answer the bank's questions on your behalf. This service comes free for the first few transactions and you can then keep it for a small additional pay. You do not have to, though.
You can come to Serbia and open a bank account there for your Hong Kong company or you can issue a Power of Attorney and we will set up an account for you. Why leave the comfort of your home and spend money on the trip?
Setting up a Serbian branch with a bank account for your Hong Kong company: the required documents
The following documents are needed in order to establish a Serbian branch of your Hong Kong company:
Legalized foreign passport copies for all company owners;
Proofs of addresses for all company owners;
Company Certificate of Incorporation. You will have to supply the original;
A NAR or a CRP form from the Hong Kong State Register. It must be an original of less than three months old;
Certificate of Good Standing;
A resolution of the parent Hong Kong company to establish a branch in Serbia (we will send you the form to fill out and you will then send the completed form back to us);
Declaration of consent to perform the management duties from the authorized company officers (we will also send you a from that you can fill out);
An extract from Hong Kong Corporate Registry;
A bank statement confirming that you have an account with the account number and preferably the stamp and the bank officer signature (the fancier this document looks the better);
A legalized Limited Power of Attorney authorizing us to register a branch and open a bank account in Serbia for you.
Important: all documents have to be translated into Serbian with the translations apostilled. Please mind that all the forms have to be completed in the correct manner. Otherwise, you may face application rejection, which would mean that all the documents will have to be collected AGAIN as the Registrar never returns the submitted documents even in the case the application has been turned down. Please do consult our specialists if you want to deviate from any standards! Normally, you should not do this with the application documents!
Opening your Hong Kong company Serbian branch with a bank account: important conditions
All Serbian companies and all foreign company branches in the country shall mandatory have a legal address in Serbia. Apart from that, all companies shall keep the accounting records including periodic and audit reports.
The cost of the registered legal address is from 100 EUR/ month in Serbia.
The accounting services also cost from 100 EUR/ month.
It is highly recommended that a foreign company acquire some tangible assets or establish physical presence ('economic substance') in Serbia. Renting an office and hiring employees (minimum one) will constitute such physical presence. Please mind that employing personnel will entail registering the worker(s) with the pension fund and social security agency. The good this is that in Serbia these costs are among the lowest in Europe.
To facilitate your Serbian branch maintenance and to help you economize on it we offer a complex maintenance service package that is called Concierge services. You can choose from the three options described in the table below:
Family Office Package
Basic

250 EUR per month

Medium

450 EUR per month

VIP

900 EUR per month

Company/ Branch legal address
V
V
V
Original documents storage, archive, scanning of the incoming mail, communication with the accountant (up to 5 e-mails or phone calls per month)
V
V
V
Communication with tax authorities, state agencies, and banks (up to five contacts per month)
V
V
V
2 hours of consultations or legal services
V
V
2 hours of miscellaneous services for you
V
V
1 additional hour of consultations
V
Transportation in the city for 2 days
V
3 hours for simple tasks
V
Unlimited assistance in the interaction with the accountant and state agencies
V
This service is optional but it will really help you improve the operational capacity of your Serbian branch. Especially in what concerns the interaction with different state agencies and tax authorities. Of course, you can perform these tasks by yourself.
However, if you decide to apply for any of the services described in the table above after your branch has been registered and a bank account has been opened for it in Serbia, the costs of the services will have to be calculated on the hourly basis.
The procedure of registering your Hong Kong company Serbian branch and opening a bank account for it in the country
Please contact us via e-mail info@offshore-pro.info and inform us of your desire to establish a branch in Serbia and set up a bank account there.
Our specialist will request some documents from you that will let us determine if we are able to provide these services to you.
If we are, you will have to cover the cost of the services that starts at 4,500 EUR. If you plan to use our additional services, please specify which ones in the conversation with our consultant. Please do so in advance!
You can make the payment by a bank transfer, a credit card, or through any payment system available to you such as Money Gram, Western Union, Web Money, or Bitcoin.
4. Then we will ask you to submit the full package of documents to us. When we have the documents and the payment, we will start registering the company and opening the bank account for you.
5. Banks require that prospective clients should sign the application documents by hand. You can choose to go to Serbia and do it on site, or we can send you the documents that you will sign and send back to us.
6. After one to two months, your Serbian branch should be operable and your bank account accessible so that you can start doing business in Europe.
If you want to learn more about this fantastic possibility or if you want to place a request for this service right now, please write to us to info@offshore-pro.info. We will be happy to answer all your questions and provide services of the highest quality!