Open a Serbian branch of a company registered in Nevis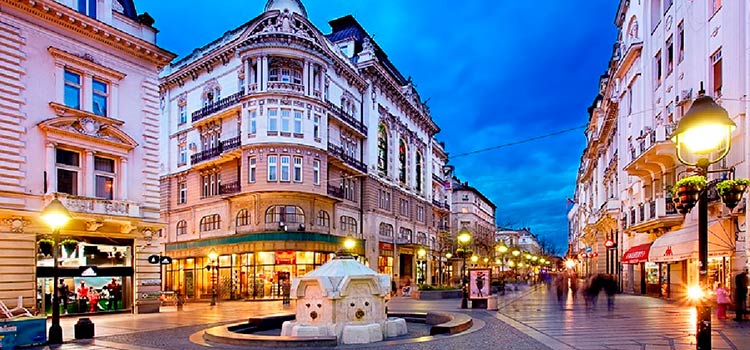 If you have a foreign company in Nevis, there is a wonderful opportunity to bring your business to a new level and vastly increase your opportunities. The European state of Serbia provides for a possibility to open a corporate account if you establish a branch of your offshore company there. This can be done remotely and the process will take approximately two months.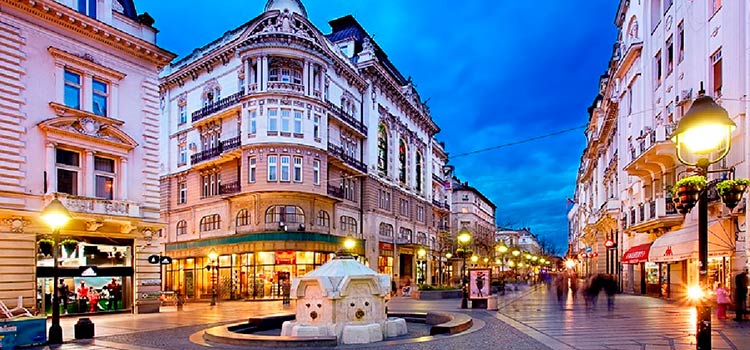 A Serbian branch of your Nevis company: a smart solution for an offshore corporation
Nevis is a classic offshore jurisdiction. Today it offers unparalleled protection of personal assets and a high level of financial information confidentiality. Nevis authorities are often reluctant to share its bank clients' fiscal information with the European Union as well as the rest of the world in a bid to maximally protect the foreign investors. It follows only those regulations that are absolutely unavoidable thus securing the best deal for the foreign entrepreneurs. These practices, however, can sometimes hinder the operations of a Nevis-based company.
The Government of Saint Kitts and Nevis intends to take further steps to increase the level of financial transparency in accordance with the international rules. It is important to realize, though, that these steps can deprive the jurisdiction of one of its main advantages for businesses. As things stand for now, this offshore zone offers the best anonymity protection in the world.
Even though the EU financial authorities have taken Nevis off the black list of uncooperative countries, it is still on the grey list, which means that the country is being watched closely. This fact may well tell on your counteragents' desire to cooperate with you. It is a serious challenge for offshore companies to open a bank account in a respectable jurisdiction, which could eliminate this problem. This is especially hard to do if the company owner does not hire a professional intermediary such as our firm, for example, to negotiate account opening.
An offshore company owner has to look for some ways around this situation in order to keep his or her company functional and simultaneously protect the business anonymity. And the option to set up a corporate bank account in Serbia is an absolutely fantastic opportunity to achieve this goal.
What will be your gains if you establish a branch of your Nevis company in Serbia? Here are some very good reasons to take this possibility into serious consideration:
It is a perfectly realistic and a perfectly legal opportunity to set up a company branch in a European jurisdiction with an account in a local bank;
You will thus gain access to the European markets and beyond. Serbia has signed more than fifty agreements on free trade and double taxation avoidance;
Serbia is not to be found on any black or grey lists. This is a jurisdiction with a good international reputation that is growing more and more popular with foreign investors;
No sanctions are applied against Serbia and neither does the country impose any sanctions of its own;
The inflow of investments into Serbia is growing ceaselessly, which signals the possibility to develop your business in this country and count on even more opportunities that are going to emerge in the future;
Another important factor to take into consideration is the Serbian taxes that are lower in comparison to those in other European states. For example, the corporate tax there is 15%;
One more reason to establish a business in Serbia is low company maintenance costs as the rent, utility, and other prices are comparatively lower in the country;
Serbia intends to become an EU member in the near future. In order to achieve this ambitious goal the Government is bringing its legal and financial institutions to the European standards. Besides, you can become an EU citizen with time as opening a branch in Serbia will entitle you to permanent residency in the country, which can ultimately lead to its citizenship;
The well-developed banking sector in Serbia deserves a special emphasis. The account in a local bank will not only serve your business purposes but it will also allow implementing new bold investment solutions.
A Nevis company Serbian branch: some specifics of its bank account
First of all, we have to clarify two central issues:
The branch will perform its business activities on behalf of the parent company. At the same time, it has to be registered with the Serbian authorities and acquire its own TIN (Tax Identification Number) in Serbia;
The parent company capital can be transferred to the Serbian branch account.
As the owner of a company registered in a classical offshore jurisdiction, you must have faced some irritating problems when trying to make a bank transaction. Normally, the banks are suspicious of such companies and they want to be overcautious without any good reasons for that. Sad as it is, but they may well 'freeze' the transaction that seems questionable to them.
Working under such conditions can be tough and even impossible sometimes. Transaction delays caused by the banks can reach absurd levels. Their suspiciousness can also cost you a pretty penny at times. Some banks will simply deny service to an offshore corporation. This can be fatal for your business in some instances.
This is the main difficulty that a Nevis-based company has to face when making transactions. Thus, a Serbian subsidiary with a European bank account can be no less than a savior for you.
Opening a branch in Serbia is quite possible and it can be done within an acceptable timeframe. There also should be no problems setting up a bank account even if the parent company is registered in Nevis. However, certain rules and requirements need to be followed in order to open the account and keep it functional in the future. Here are the major ones:
Your Nevis company shall have an active corporate account with a bank or a payments system. You will have to provide a bank statement certifying this fact that is not older than three months. This document will have to be submitted to the Serbian registrar. Without it, it will be impossible to set up a branch in Serbia. If your company does not have a functional bank account for some reason, we can easily solve this problem. We can offer you a wide choice of banks and payment systems that we cooperate with and that will open an account for your offshore company. Thus, not having an active account is not a problem but rather an issue to be sorted out before applying for Serbian branch registration;
Collection and preparation of all the application documents is another issue that deserves attention. It is important to gather all the necessary papers and complete them in proper ways. Our specialists will guide you through the document collection and form completion processes and guard you against any errors that you might make;
Even though the banks in Serbia are generally welcoming to foreign clients, they are going to look at your first transactions through the lens anyway. Your bank will want to see a proof that the transaction is legal but it is not going to be similar to the experiences that you have had before: your transaction is not going to be put on hold for months. The important thing is to stay in touch with the bank and promptly supply the information that they require. Unexpected things do happen sometimes and chances are that you might not be available to answer the bank administration questions at a certain point in time. To avoid the possible tragic consequences of such a situation we suggest that you appoint our Serbian office your back-up contact. If the bank cannot reach you, it can reach us and we will act on your behalf to make sure that all their questions are answered and thus the transaction goes through. This will let you avoid being listed as an unreliable client with the bank. It is important especially at the initial stages of your cooperation with the bank as it is going to try and determine if you are a reliable client. This service is not going to cost you anything for the first few transactions. Later on, you can keep us as a back-up contact for a fixed pay or deal with the bank yourself otherwise;
One more point also has to be borne in mind: when the account turnover exceeds 65,000 euros, the VAT report signed by an authorized person has to be filed. However, this requirement does not concern the funds transferred to the Serbian bank from the parent company account.
A personal visit to Serbia is unnecessary to set up a bank account there. All you have to do is issue a Power of Attorney authorizing our representative to open an account for you.
Here is one more important point to remember: Serbia is now a member of the CRS (Common Reporting Standards) group so it automatically exchanges the bank clients' financial information. Thus, you will lose part of your anonymity by establishing a branch in the country but in return you will acquire a whole range of new possibilities and make you company financial life much easier.
A Nevis company Serbian branch: necessary registration requirements and additional costs
First, your Serbian branch must necessarily have a registered legal address: this is required by law. The rent will start at 100 euros per month.
A second legal requirement is that your company branch keep accounts. The cost of the accountant's services also starts at 100 euros per month.
Other possible additional costs are as follows:
Application document translation into the Serbia language – 20 euros per page;
Appointing a Serbian resident the signer of the fiscal documents – 1,000 euros;
If you are planning to establish some additional economic substance in Serbia (which would be a good idea, by the way) and to hire some local personnel, you have to take into account the contributions that you will have to make to the social security and the pension fund. It is good to know, though, that these costs are not too high in Serbia.
In order to facilitate your interaction with the state authorities and fiscal bodies in Serbia and also to save some time and money you can make use of our Concierge Services.
It is a complex company management solution that is available in three variants: Concierge Basic (250 euros per month), Concierge Medium (450 euros per month) and Concierge VIP (900 euros per month).
Every subsequent service package includes the previous one. The Basic option provides for the services necessary to maintain a company branch in Serbia such as legal address, document storage, incoming mail processing, and interaction with the tax authorities. The Medium option has additional consultation hours on different matters including legal ones. The VIP option, as the name suggests, includes the full range of company maintenance services.
Please decide if you are going to use the Concierge services as well as the legal address and accounting services at an early stage of our communication with you. If you decide that you want to use these services only after the branch has been registered in Serbia, you will have to pay for them by the hour.
A Nevis company Serbian branch with a bank account: the required documents
You will have to submit both personal and corporate documents in order to set up a Serbian branch of your Nevis company. These are as follows:
Legalized copies of domestic and foreign passports for all company owners;
Proofs of addresses also for all company owners;
An apostilled Certificate of Incorporation;
An apostilled Certificate of Incumbency less than three months old;
An apostilled Certificate of Good Standing less than three months old;
An apostilled nominee service agreement if applicable;
A Resolution on establishment of a Serbian branch of your Nevis-based company (we will supply a sample of such Resolution to you that you will have to fill out and then send back to);
Consent of the authorized company personnel to bear the responsibilities of managing the Serbian branch of your Nevis company (we will also supply a sample of this document to you);
Notarized and apostilled signature samples for all signers (this is needed after the branch has been registered);
A bank statement carrying your parent Nevis company account number less than three months old. Preferably, this document should look as official as it can carrying the stamp, the banker's signature, and so on;
A legalized Limited Power of Attorney for us to set up a branch and a bank account in Serbia for you.
Important: all documents have to be translated into Serbian. Please also mind that many forms have to be completed in a proper way so that the Registrar will accept them. Any unauthorized deviation from the form completion requirements can lead to branch registration denial. This would mean that you would have to collect a new set of documents as the Registrar's office never returns application documents even when it rejects the application. Please be careful about completing the forms and use our guidance.
The procedure of establishing a Serbian branch of your Nevis company and opening a corporate bank account for it
If you would like to use the services described above, please tell us so by writing to info@offshore-pro.info.
Supply the documents that our consultant requests from you. Before we bill you, we have to make sure that we are able to provide these services to you.
If everything is fine and we can be of assistance to you, you have to cover the cost of the services and pay from 4,500 EUR. This price is effective in case you want to pay a personal visit to Serbia in order to register a company branch there. If you would like to establish the branch without leaving the comfort of your home, the cost of the service will be 9,250 EUR. If you would like to use our additional services as well, please discuss it with our consultant beforehand!
You can make the payment by a bank transfer or your credit card or any of such payment services and means as Money Gram, Western Union, Web Money, Bitcoin, etc.
4. Submit the full package of documents to us. When we have the documents (and the payment), we will launch the branch establishment and the account opening processes.
5. The banks require that the client should sign the application documents by hand. You can choose to travel to Serbia and do it on site or we can send you the documents so that you can sign them and then send them back to us.
6. After one to two months, you will have your Nevis company Serbian branch registered and an account in a local bank opened. Thus, your new business instrument will be operable.
Please do not hesitate to request any additional information from us. We do provide free consultations to prospective clients. We are looking forward to your messages to info@offshore-pro.info. Let us help you make your life a bit better!