Establish a Serbian branch with a bank account for your Estonian company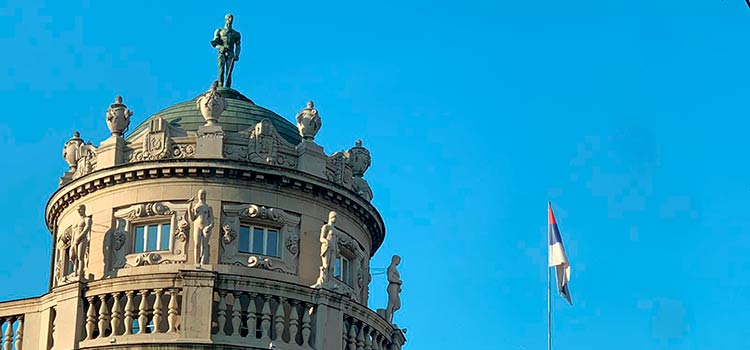 If you are the owner of a company registered in Estonia, you may be interested in setting up its branch in Serbia and opening a corporate bank account there. This instrument will let you overcome the current problems and find new perspectives for your business. Both the branch establishment and the account opening can be done remotely. The process will take between one and two months.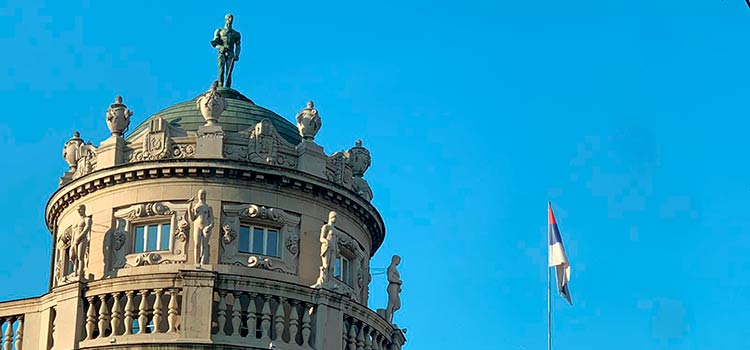 An Estonian company Serbian branch with a bank account: explore the opportunity
There once was a time when Estonia was a very attractive jurisdiction to establish a business. It had found its own unique niche in the mid-shore country cluster. Estonia offered some inviting tax incentives and favorable business environment. Apart from that, it did not suffer from any international reputation issues.
But as time went by, the situation became more complicated as the local banks would not service companies whose business was done outside the Estonian territory. That is to say, if you are not interested in working in the Estonian market, you have to face problems with the banks. They will not open a new account for you and may close the existing one.
There are also problems connected with the banking scandal that broke out in Estonia a short while ago and the aggressive fight against dummy companies. These are the recent negative effects that are felt by those business corporations that chose Estonia as their home when the conditions were more lucrative.
At the same time, some powerful stimuli are still in place in Estonia and there are certain advantages of doing business in the country that company owners would not like to lose. Thus, they are looking for some new ways around the new problems. Such ways do exist and one of them is opening an Estonian company branch in Serbia and setting up a bank account for it there.
There is nothing very difficult about it and your parent company will do nothing but benefit from this move.
Your Serbian branch will give you new possibilities that your Estonian company currently lacks. The foreign branch will certainly enlarge your range of opportunities.
Previously, international entrepreneurs did not consider Serbia a promising country to do business in. Today, however, the attitudes have changed drastically.
First and foremost, the Serbian Government has done and it still keeps doing a wonderful job in reforming the economy and attracting foreign capital by maintaining a favorable business atmosphere and introducing some tempting fiscal incentives.
Today Serbia is a jurisdiction on the Balkan Peninsula that attracts the lion's share of foreign investments in the region. The encouraging conditions for business establishment in the country and the low costs of company maintenance have caused the number of foreign companies registered in Serbia to grow dramatically. The monetary flows and the increased interest to Serbia on the part of big players in the financial market enlarge the spectrum of opportunities in the country and carry some exciting promises for the future.
In 2019, Serbia joined the CRS (Common Reporting Standards) group, which has made it a perfectly clean jurisdiction in the eyes of the world financial authorities and boosted its international reputation.
In addition to that, the Serbian authorities are trying very hard to come up to the international standards in all spheres such as finances, laws, taxation, and so on. Simultaneously, the service level is improving and the work mechanisms are becoming more transparent and thus much easier to use.
Below please find an incomplete list of major advantages that your Estonian company will find when registering its branch in Serbia:
Low costs of company maintenance including the utilities;
You do not have to live in Serbia even though there are some interesting offers as far as permanent residence and citizenship of Serbia are concerned;
You will have a duty-free access to the EU, US, Russian, and many other markets;
Serbia has made double taxation avoidance agreements with several dozen national states;
Serbia is to become an EU member state in the observable future. At the same time, it maintains friendly relationships not only with the European family but also with Russia, China, and the United States;
No sanctions are applied to Serbia and the country does not apply any sanctions of its own either;
The banking sector in Serbia is rapidly developing. Local banks already have valuable experience in working with a large number of financial instruments. They offer to their clients a great variety of opportunities and investment projects to carry out;
Your branch will be a separate economic entity with its own company registration number and its own TIN (Tax Identification Number) but it will act on behalf of the parent company;
It is possible as well as lucrative to conduct business not only internationally but within Serbia as well. Apart from the investment opportunities, there are good perspectives for engaging into trade, construction, service industries, etc. in Serbia.
A separate note should be made on the Serbian corporate tax. It amounts to 15% only. Besides, a skillful tax management of your Serbian branch in liaison with the Estonian parent company can allow bringing this tax down to zero.
Important: your Estonian company shall have a bank account if you are to establish its branch in Serbia. This is a mandatory condition that has to be met. If you do not have an account, it is no trouble at all! We will gladly help you set one up with a bank or a payment system. According to the Serbian regulations, an account opened in a foreign jurisdiction is quite acceptable for branch registration.
A Serbian branch of your Estonian company: important specifics of its bank account
A corporate bank account in a reputable European jurisdiction is a business instrument to treasure and there can be no doubt about it. Thus, you have to handle this opportunity with care.
Due to the fact that Serbia seeks to conform to the international rules, local banks, as well as all European banks today, are very cautious about any new client. No bank wants to cast a shadow on its reputation. You should bear this fact in mind and treat it with respect.
Normally, when you set up a bank account and start making transactions, the bank officers will watch those very closely. For this reason, it is very important to keep in touch with the bank administration especially for the first few transactions. The initial stage of your cooperation with the bank is going to build the foundation for your relationships in the future. If you are able to build rapport with the bank and show that you are a trustworthy client, your consequent interaction with it is going to be smooth.
However, the legality of your first transactions will have to be confirmed in any case. The bank officers will contact you and ask you so supply confirmations documents. You will be expected to provide those within 24 hours. If you fail to do so, you risk losing this precious financial instrument!
We fully realize that the unexpected should always be expected and that some unforeseen situations may well occur. If you are unable to talk to the bank officers when they try to reach you, you can use our Serbian office as a reserve point of contact. If they cannot get hold of you, they can call us and we will answer their questions on your behalf. This would mean that your transaction is secure.
You do not have to pay anything for this additional service at the first stage of your interaction with the bank. Later on, you can keep this service for a small fee or reject this offer otherwise. When you have proved your reliability to the bank, you may not need our assistance so much.
You Estonian company Serbian branch with a bank account: some additional costs and operation specifics
The Serbian legislation requires that your company branch have a legal address in Serbia. The office rent price can be as low as 100 euros per month in the country.
Another legal requirement is that your company branch keep the books. The accountant's services also cost from 100 euros per month in Serbia.
The starting price of the services that we are offering is 4 500 EUR. This price includes:
The branch registration with the Serbian authorities;
Account opening with a local bank;
Payment of all state duties;
Legal address rent for three months;
TIN (Tax Identification Number) acquisition;
Consultations and assistance in completing the application forms.
If you would like to have a branch registered in Serbia without travelling to the country, our service price is going to be 9,250 EUR.
Besides, you will have to incur some additional expenditures:
Translation of the application documents into Serbian – 20 euros per page;
Appointment of a Serbian resident as the signer of fiscal documents (if the account turnover is sizable) – 1,000 euros;
If you are planning to establish some additional economic substance in Serbia and to employ some local personnel, you have to take into account the payments that you will have to make to the social security and the pension fund. Luckily, these costs are quite negligible in Serbia.
Apart from that, you will not be able to avoid some interaction with the state bodies when you have a company branch registered in Serbia. You can handle these matters yourself, hire some other firm to do it for you, or apply for our company maintenance services otherwise.
To facilitate your interaction with the state authorities and fiscal bodies in Serbia and to save some time and money you are welcome to apply for our 'Concierge' services.
This is a complex company maintenance solution that is available in three variants: 'Concierge Basic' (250 euros per month), 'Concierge Medium' (450 euros per month) and 'Concierge VIP' (900 euros per month).
Every subsequent service package includes the previous one. The 'Basic' option provides for the services necessary to maintain a company branch in Serbia such as legal address, document storage, incoming mail processing, and interaction with the fiscal authorities. The 'Medium' option offers additional consultation hours on different matters including legal ones. The 'VIP' option, as its name suggests, includes the full range of company maintenance services.
We ask you to decide if you are going to use our 'Concierge' services as well as accounting services at an early stage of our communication. If you find out that you need these services after the branch has been registered in Serbia, you will have to pay for them by the hour.
Please contact our consultants at info@offshore-pro.info and learn more about the 'Family Office' service package and other additional services that we provide.
An Estonian company Serbian branch with a bank account: the documents required for registration
It is very important that all the application forms be completed in the correct way. Any unauthorized divergence from the form completion requirements may lead to branch registration denial. This would mean that you would have to collect the full package of documents again, as the Registrar does not return application documents even when they turn the application down. Please be careful about completing the forms and use our advice on the proper ways to complete them.
You will have to submit the following documents in order to register a Serbian branch of your Estonia-based company:
Legalized copies of domestic and foreign passports for all company owners;
Proofs of addresses for all company owners;
An electronic extract from the Estonian Company Registry;
A Resolution on establishment of a Serbian branch of your Estonian company (we will supply a sample of such a Resolution to you, you will fill it in and then send it back to us);
Consent of the authorized company officers to bear the responsibilities of managing the Serbian branch of your Estonian company (we will supply a sample of this document to you);
Notarized and apostilled signature samples for all signers (this is needed after the branch has been registered in order to set up a bank account);
A bank statement with you parent Estonian company account number less than three months old. If possible, this document should look as official as it can and carry the stamp and the bank officer's signature;
A legalized Limited Power of Attorney for us to set up a branch of your Estonian company and a bank account in Serbia.
All documents must be translated into the Serbian language.
The procedure of establishing a Serbian branch of your Estonian company and opening a corporate bank account in the country
If you would like to use the services described above, please inform us about it by writing to info@offshore-pro.info.
Supply the documents that our consultant will request from you. Before billing you, we want to make sure that we are able to provide these services to you.
If we can really be of assistance to you, you have to cover the cost of the services and pay from 4 500 EUR. This price is effective if you are ready to pay a personal visit to Serbia to register a company branch there. If you would like to use any additional services that we offer, please discuss the matter with our consultants in advance!
You can make the payment by such a traditional method as a bank transfer or a credit card but you can also use any of such payment services and means as Western Union, Money Gram, Web Money, Bitcoin, and so on.
5. Submit the full package of documents to us. When we receive all the documents (and the payment), we will start the branch establishment and the account opening procedures.
6. Banks require that the prospective client sign the application documents by hand. You can choose to go to Serbia and do it on site or otherwise, we can send you the documents that you will sign and then send back to us.
7. After approximately one or two months, you will have a Serbian branch of your Estonian company registered and an account in a local bank opened. Thus, your new business instrument will be functional.
Please request any additional information from us without hesitation. We provide free consultations to our clients. Please use the following address to contact us: info@offshore-pro.info. We will be happy to assist you in growing and diversifying your business.